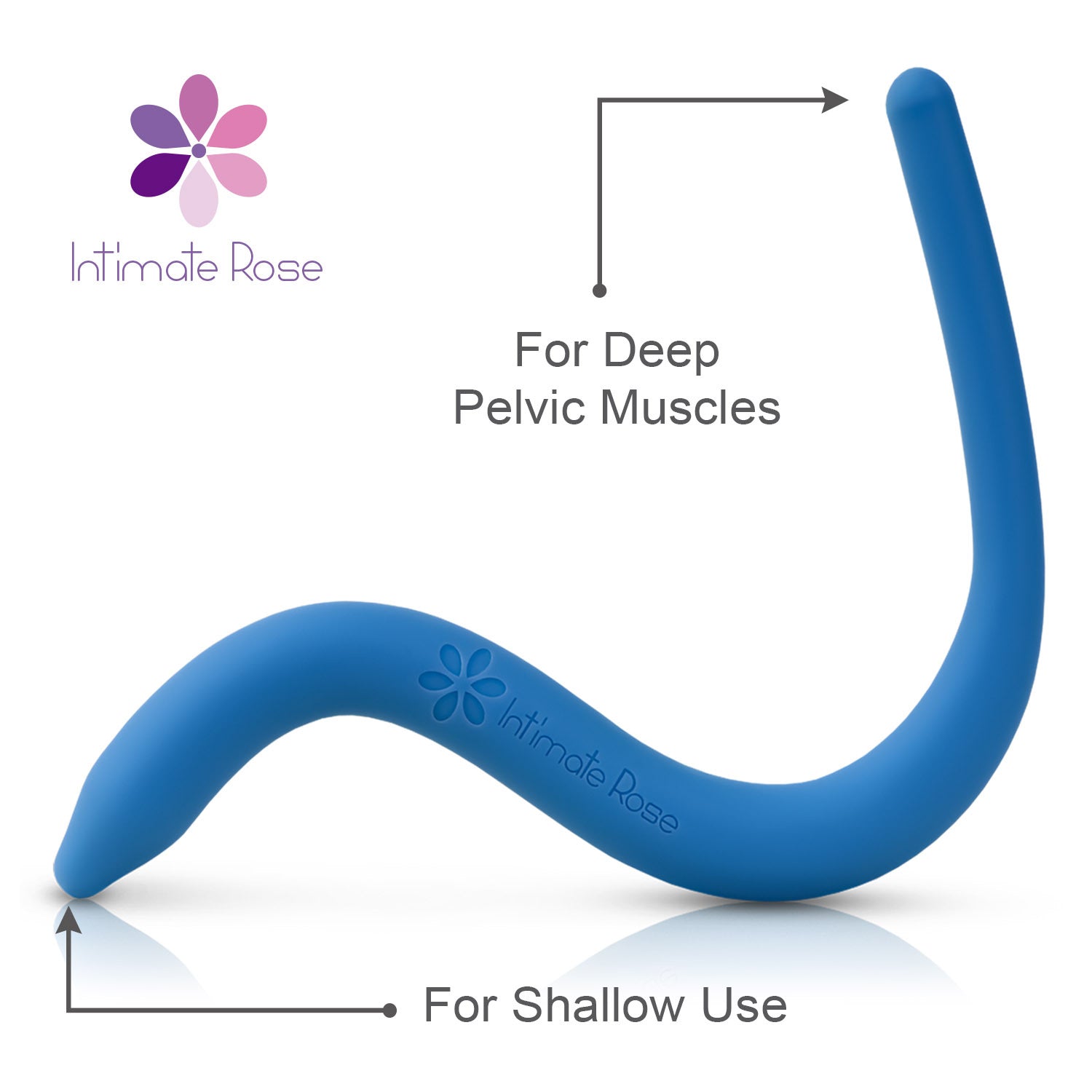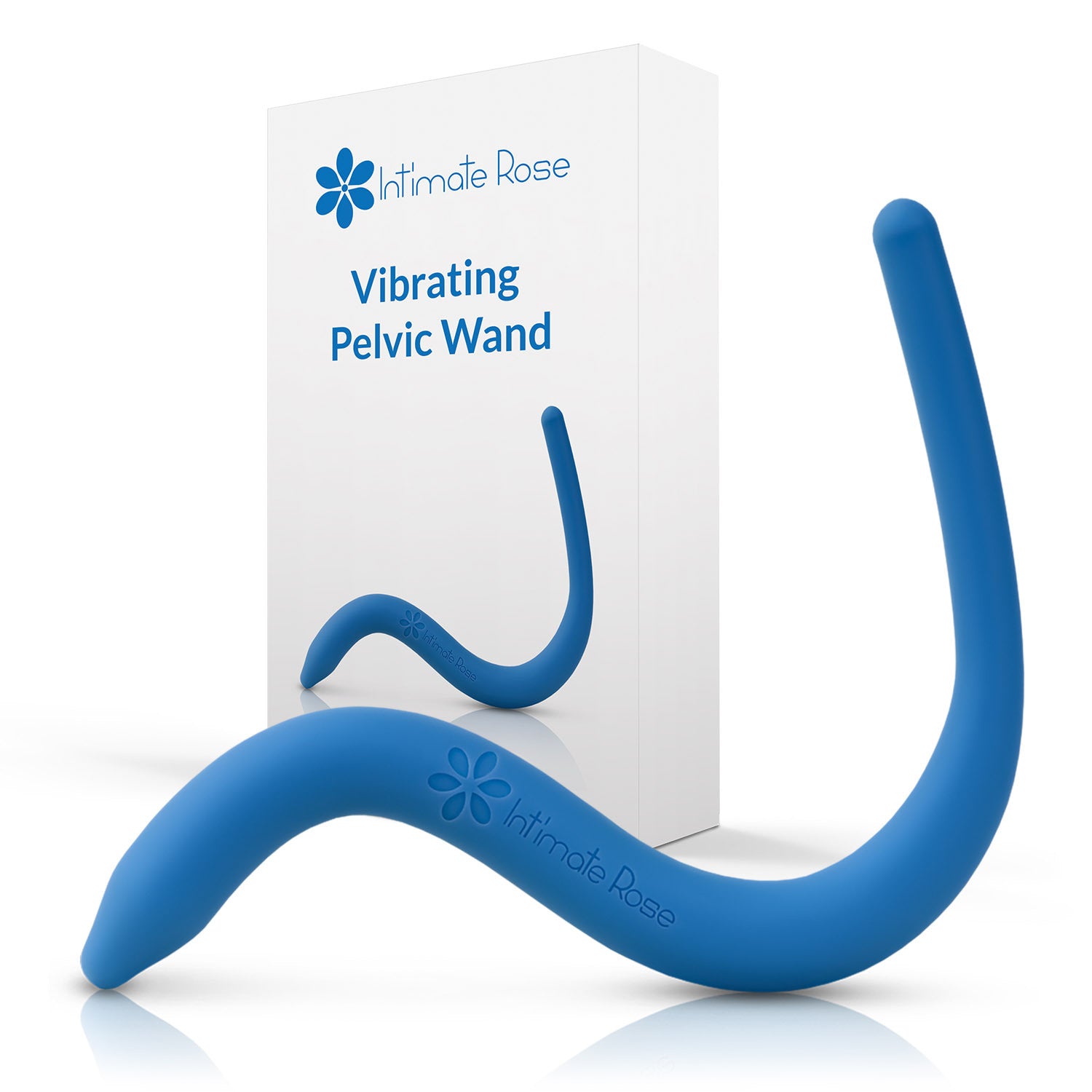 Regular price
Sale price
$ 64.99
Vibrating Pelvic Wand (Blue)
---
Dr. Amanda Olson designed the blue vibrating pelvic floor therapy wand to provide support for pain in the pelvic floor and rectum. The silicone is double-finished to reduce the effects of odor and can be easily washed with soap and water to maintain after use.
United States Patent: 11,376,188 and D917,061 S
This uniquely-angled pelvic floor wand provides support for pelvic pain, chronic pelvic pain syndrome, and tailbone pain (coccydynia).

Designed by a pelvic floor physical therapist, this pelvic floor massage tool is made with medical-grade silicone and can be used for painful pelvic trigger points, as well as prostate massage.

Includes 10 modes of Vibration, designed to help relax muscles while improving blood flow and support for pelvic muscle pain.

The unique design and silicone finish make this pelvic wand effective for both pelvic floor and rectal use while reducing the effects of odor.