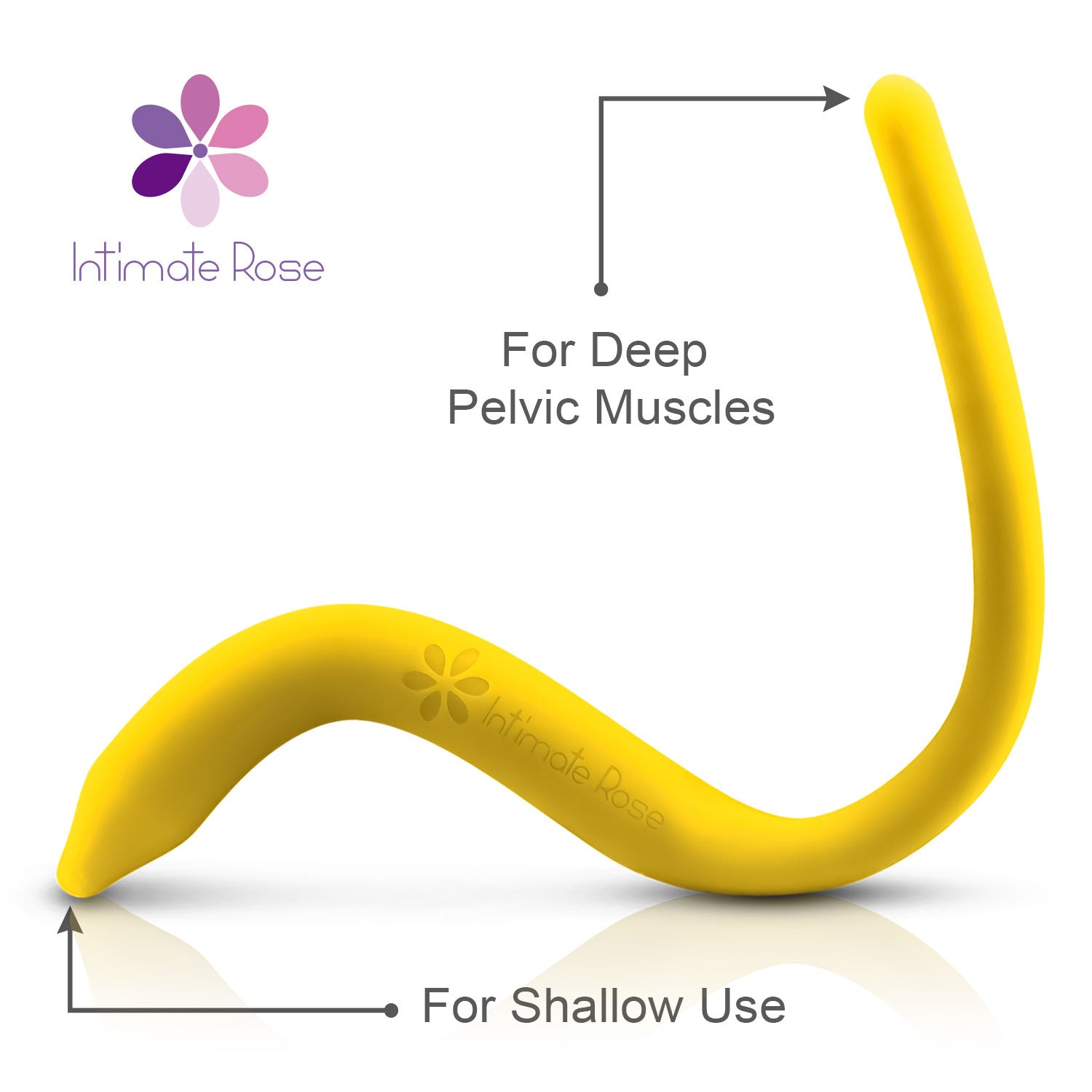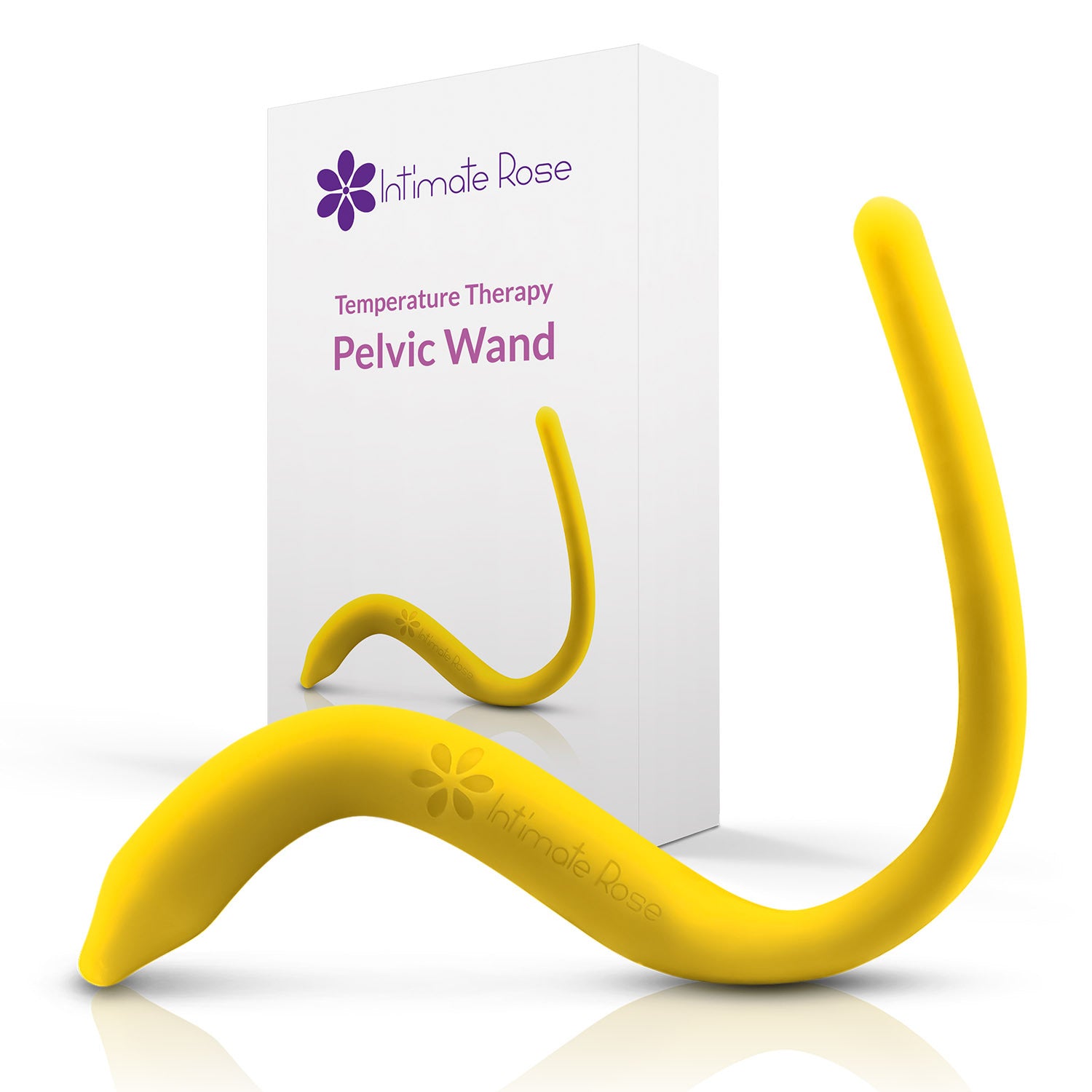 Regular price
Sale price
$ 54.99
Temperature Therapy Pelvic Wand
---
The Temperature Therapy Pelvic Wand is covered in silky smooth, medical-grade silicone and uniquely designed to reach all muscles of the pelvic floor. It was created by a pelvic physical therapist to use soothing warm and cool temperature therapy to relieve trigger points in the pelvic floor muscles. United States Patent: D917,061 S. Looking for our original pelvic wand? 
---
Heat with warm tap water or cool in the freezer to sooth pelvic muscles
Silky smooth medical-grade silicone for comfortable insertion and removal
Same size and shape as our other wands for pelvic pain relief
Yellow to support those battling endometriosis
Relief from painful pelvic tender points.
Perfectly shaped to reach deep pelvic floor muscles with warm or cooling therapy.
Intimate Rose has the #1 pelvic trigger point release wand in the world. Patented and used in clinics worldwide to help men and women overcome pain.
Soothing warm or cold therapy internally
Easy to heat with warm tap water (do not boil, microwave, or put in the oven)
Easy to cool in the freezer or refrigerator
Washes with mild soap and water
As a person who has battled endometriosis and pelvic floor dysfunction for years, I looked for a way to get heating and cooling closer to my condition. Using a special core to help retain heat and cooling and our proprietary silicone, an amazing combination came together to help others like me who are in pain.