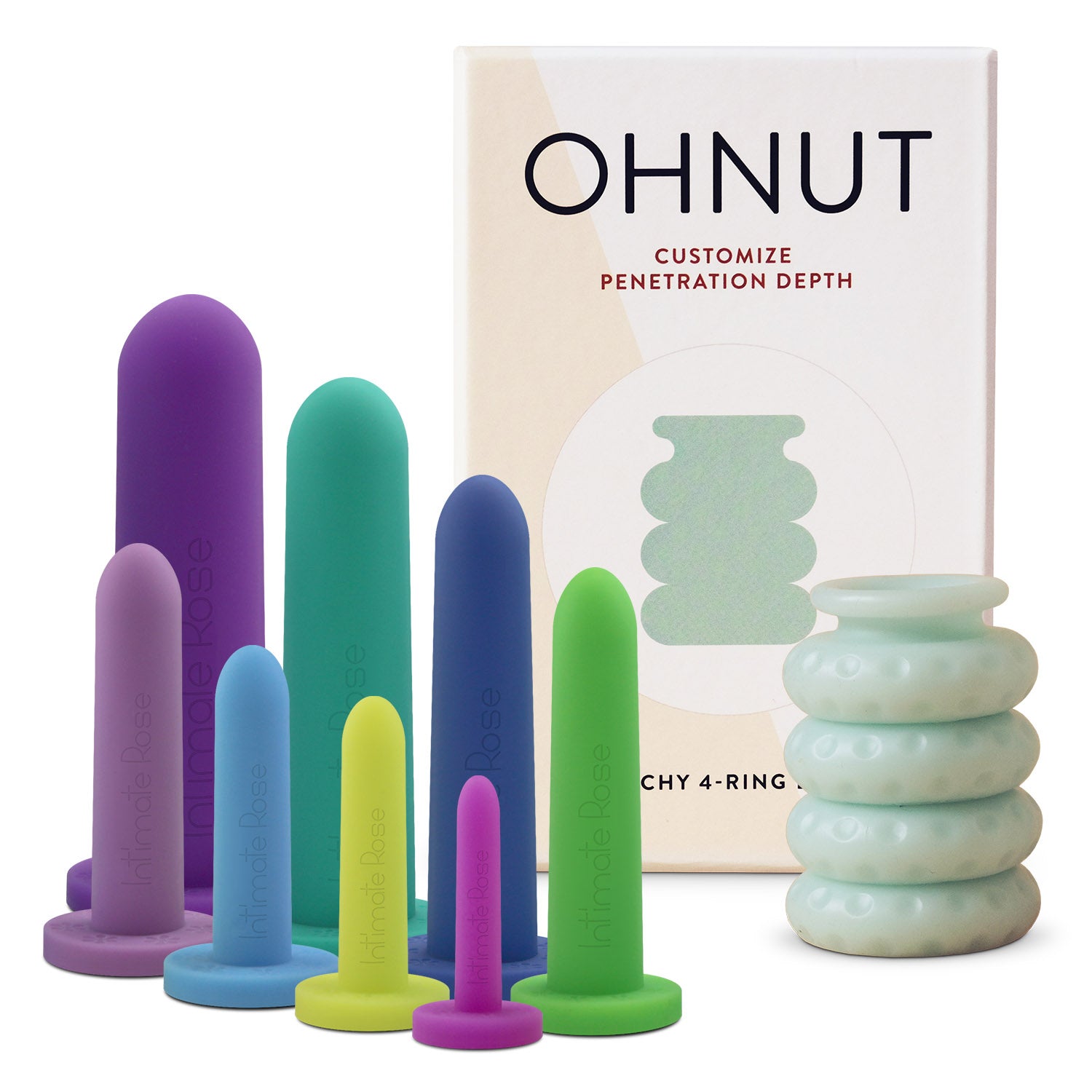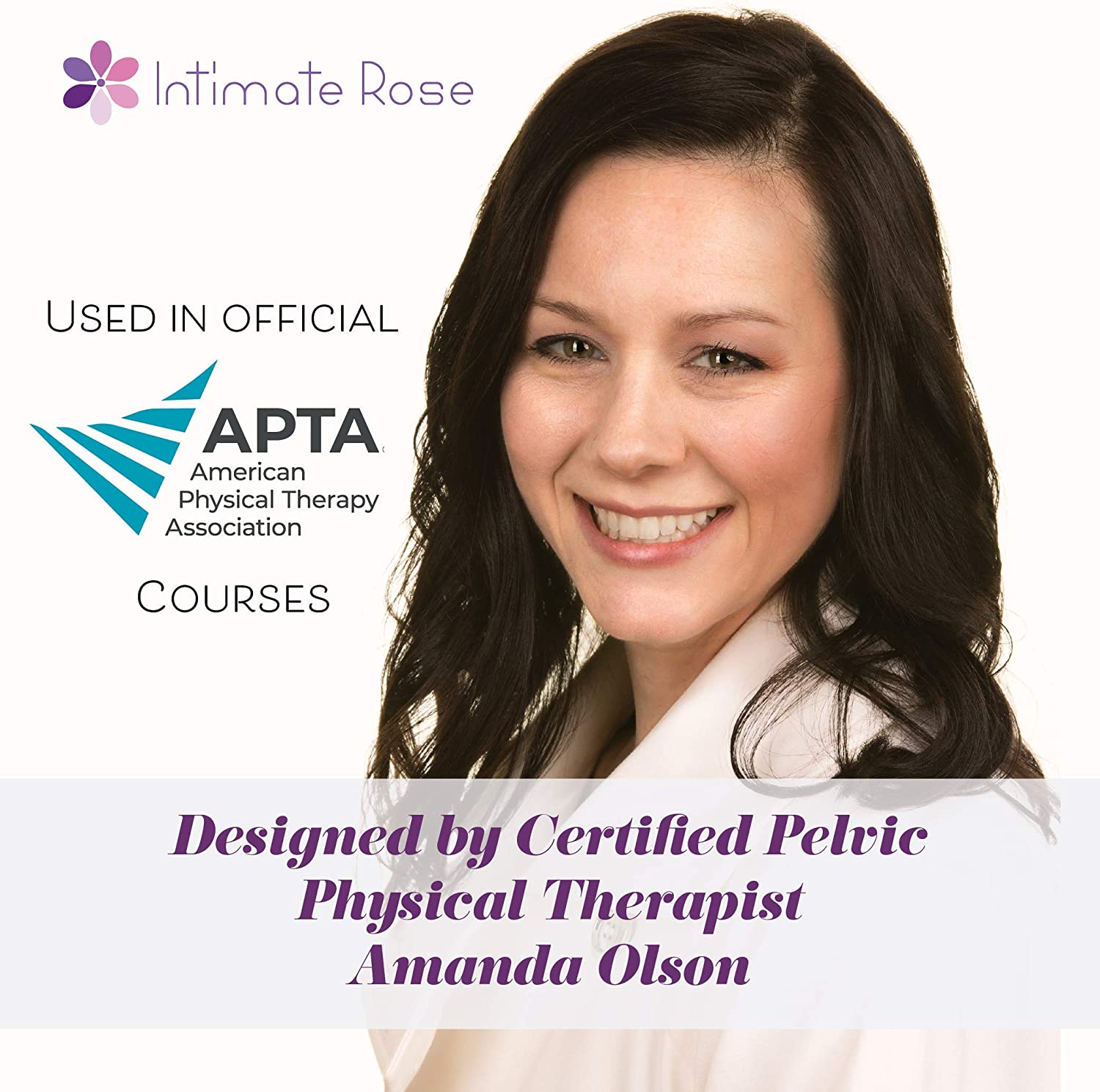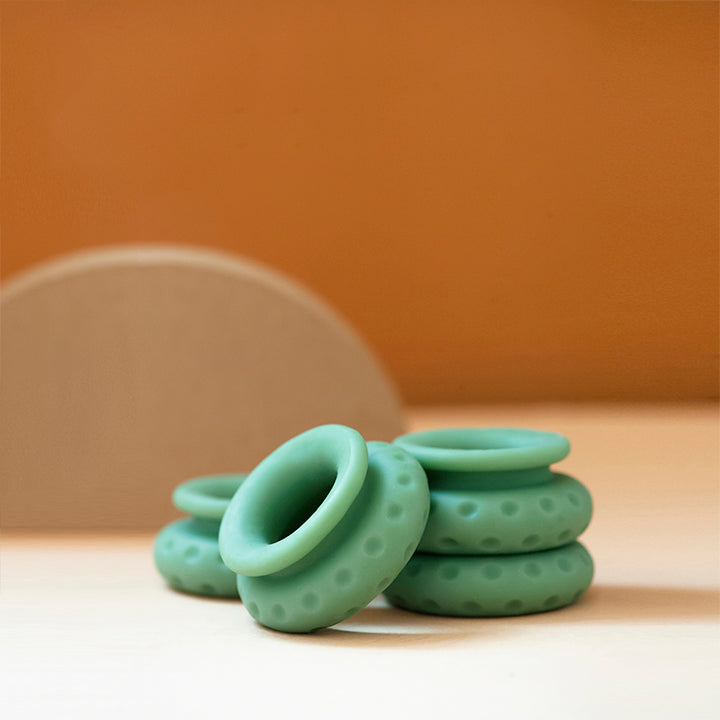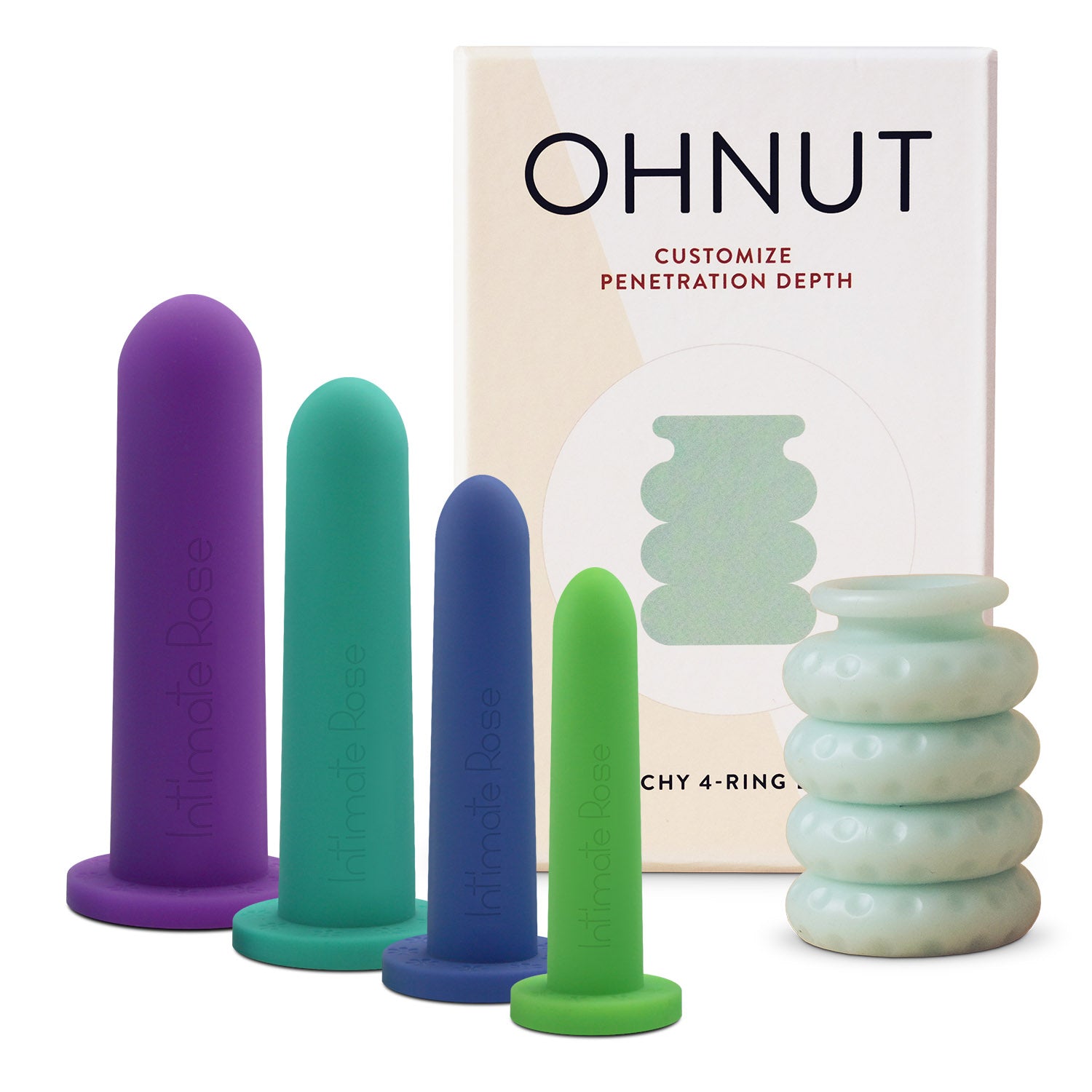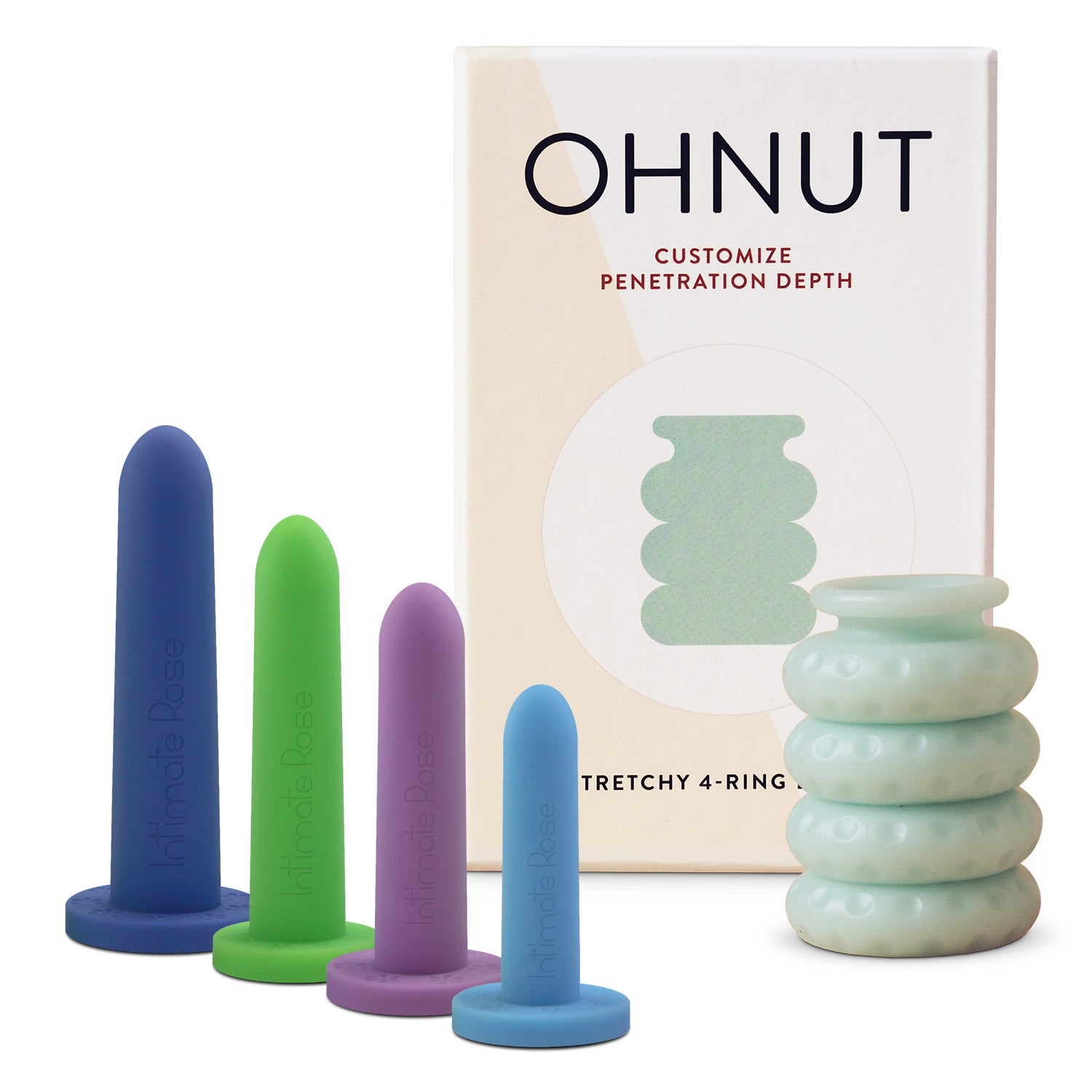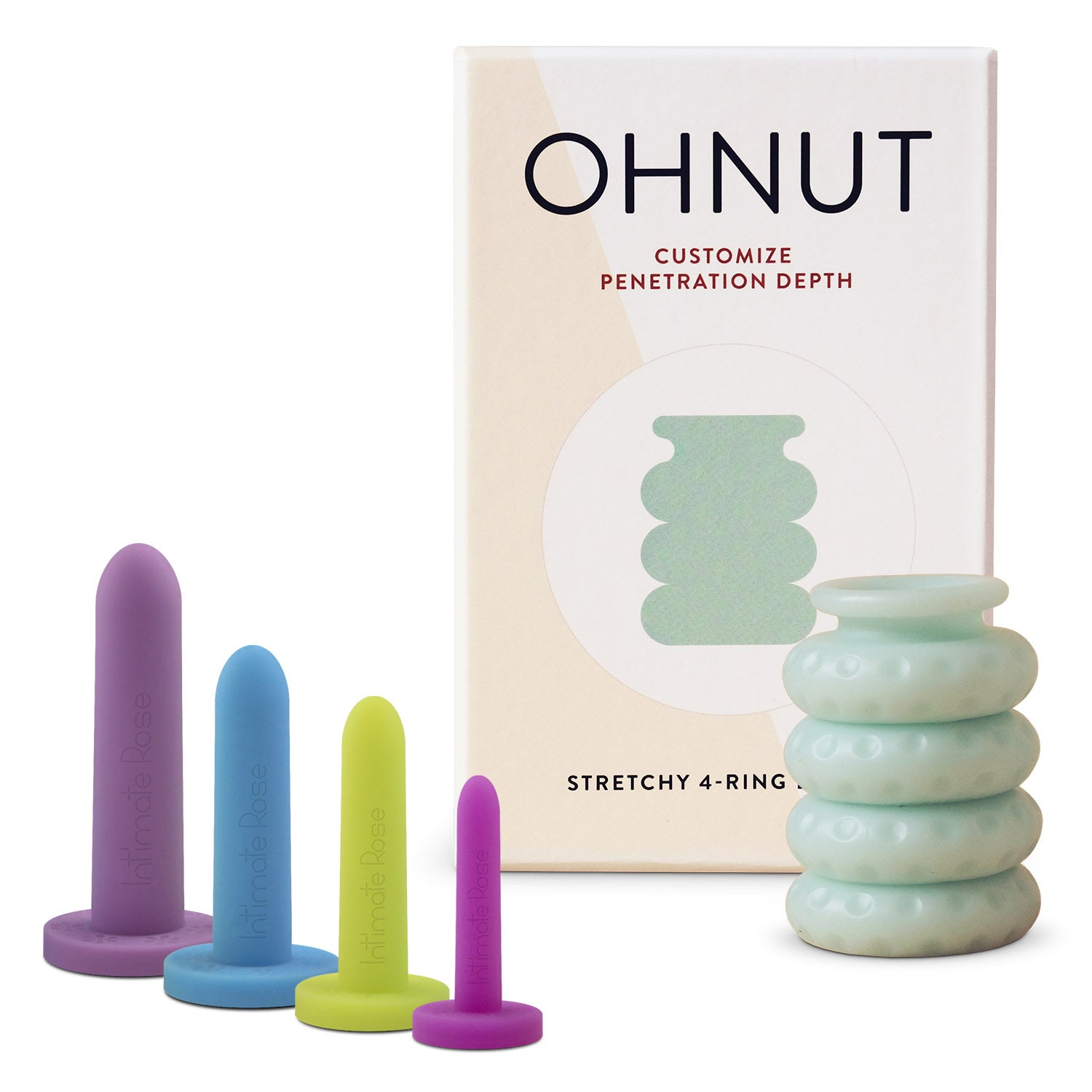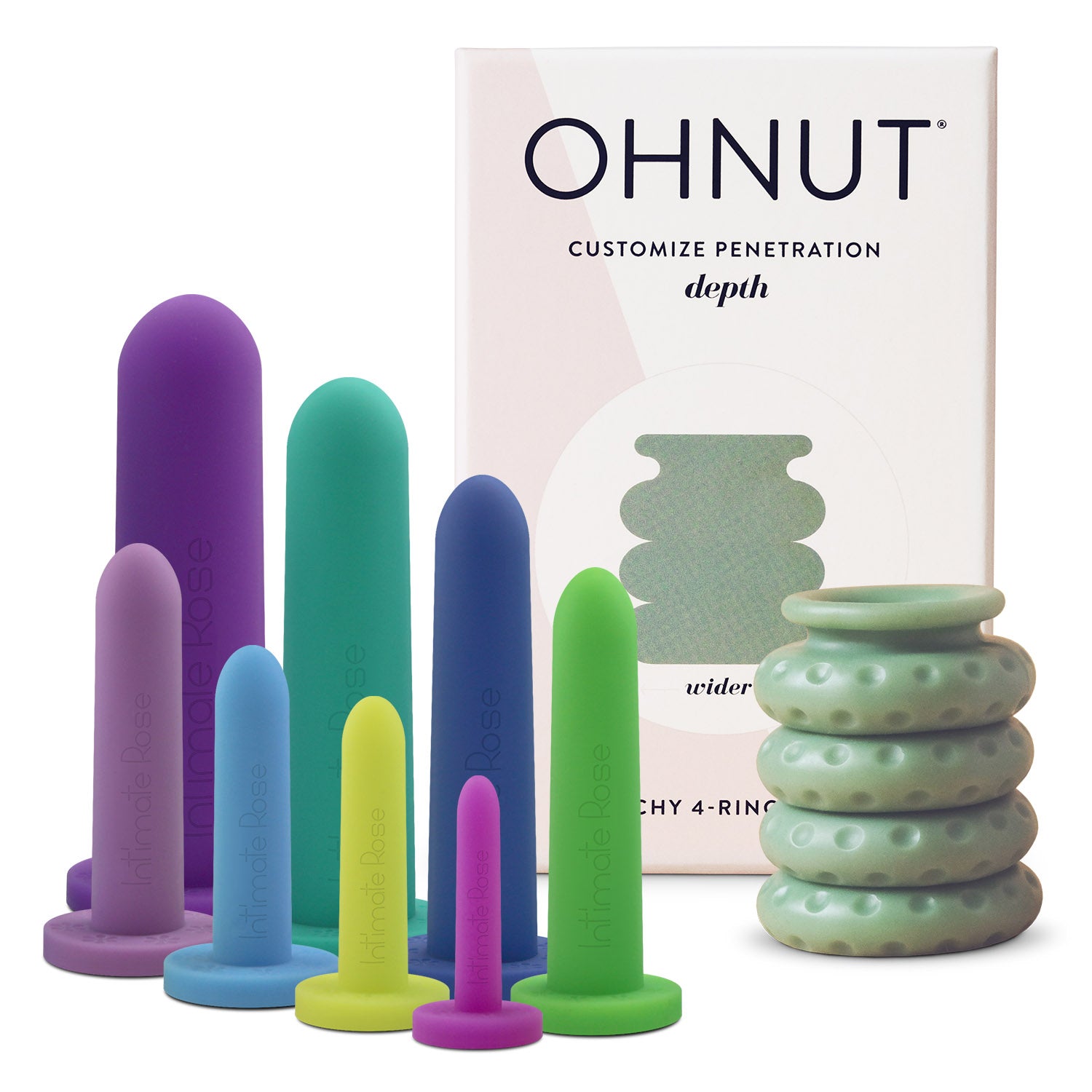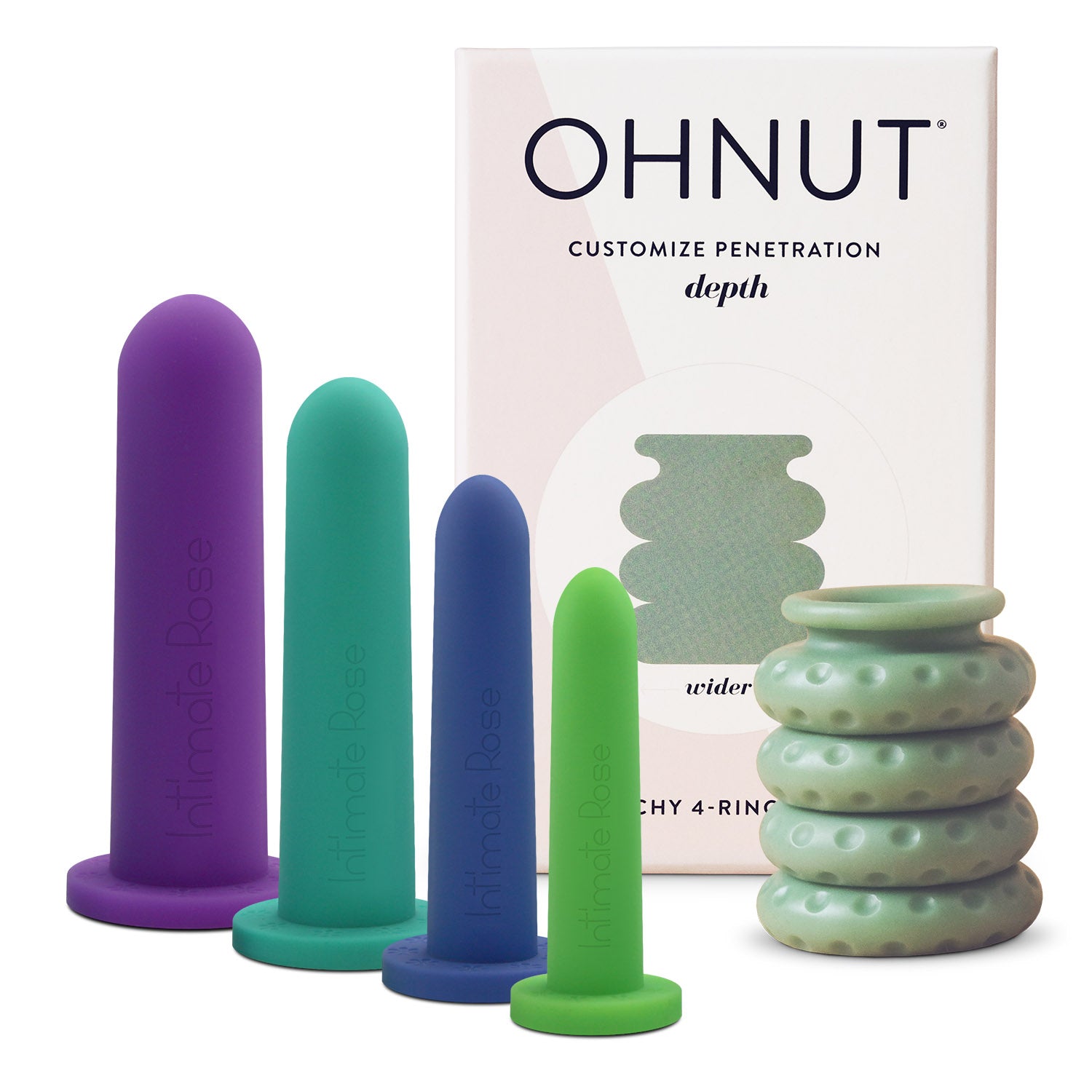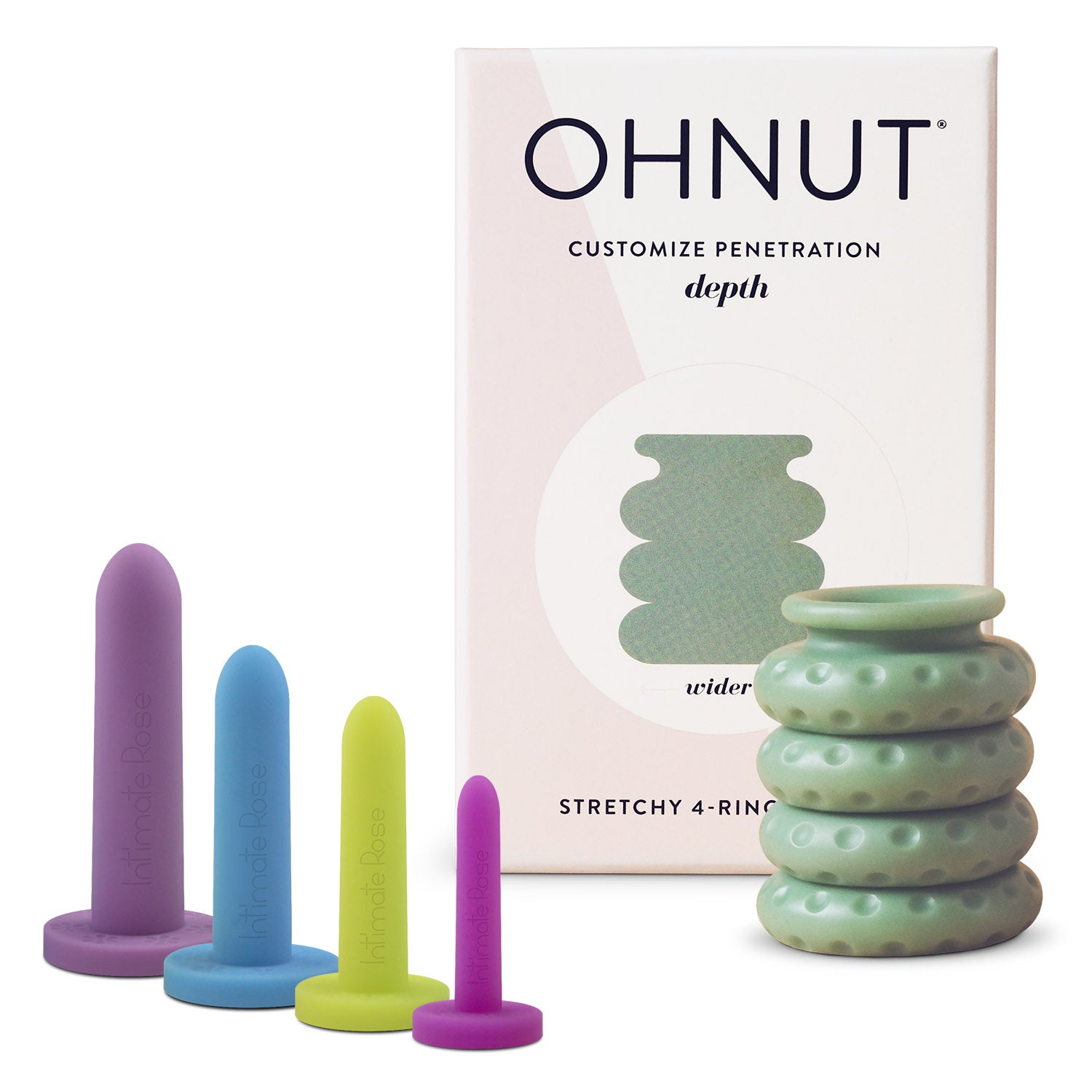 Regular price
Sale price
$ 264.99
Silicone Vaginal Dilator and Ohnut
---
The Intimate Rose Full Vaginal Dilators include 8 progressive sizes of our medical-grade silicone vaginal dilators ranging from 2.8 to 6.5 inches long and 0.45 to 1.5 inches wide. Our dilators are made with smooth silicone for superior comfort vs. hard plastic & sticky dilators. Purchase these in packs of four or a full set of eight.

Our 4 Pack Dilators are:
1. Small 4 Pack Vaginal Dilators, Size 1-4
2. Medium 4 Pack Vaginal Dilators, Size 3-6
3. Large 4 Pack Vaginal Dilators, Size 5-8
Vaginal dilators provide support for vaginal pain and pelvic pain conditions related to intercourse, Vaginismus, Vaginal Stenosis, Vestibulodynia, Vulvodynia, vaginal exams, and more.
Purchase with confidence and peace of mind knowing these dilators are:
Designed by a Dr. of Physical Therapy & Pelvic Health Specialist

Used in the Academy of Pelvic Health Training

FDA Registered & 100% BPA Free

Shipped quickly and discreetly with detailed instructions, access to video tutorials, private social groups, and more
Manufacturer: Intimate Rose

A donut-shaped wearable that lets you control penetration depth.
The Ohnut's interlocking polymer blend rings slip over the penis and act as a buffer to prevent uncomfortable penetration. When stacked together, all 4 rings are 2¾" tall; the rings can stretch to a width of 8", so Ohnut can accommodate men of all sizes.  
Manufacturer: Ohnut