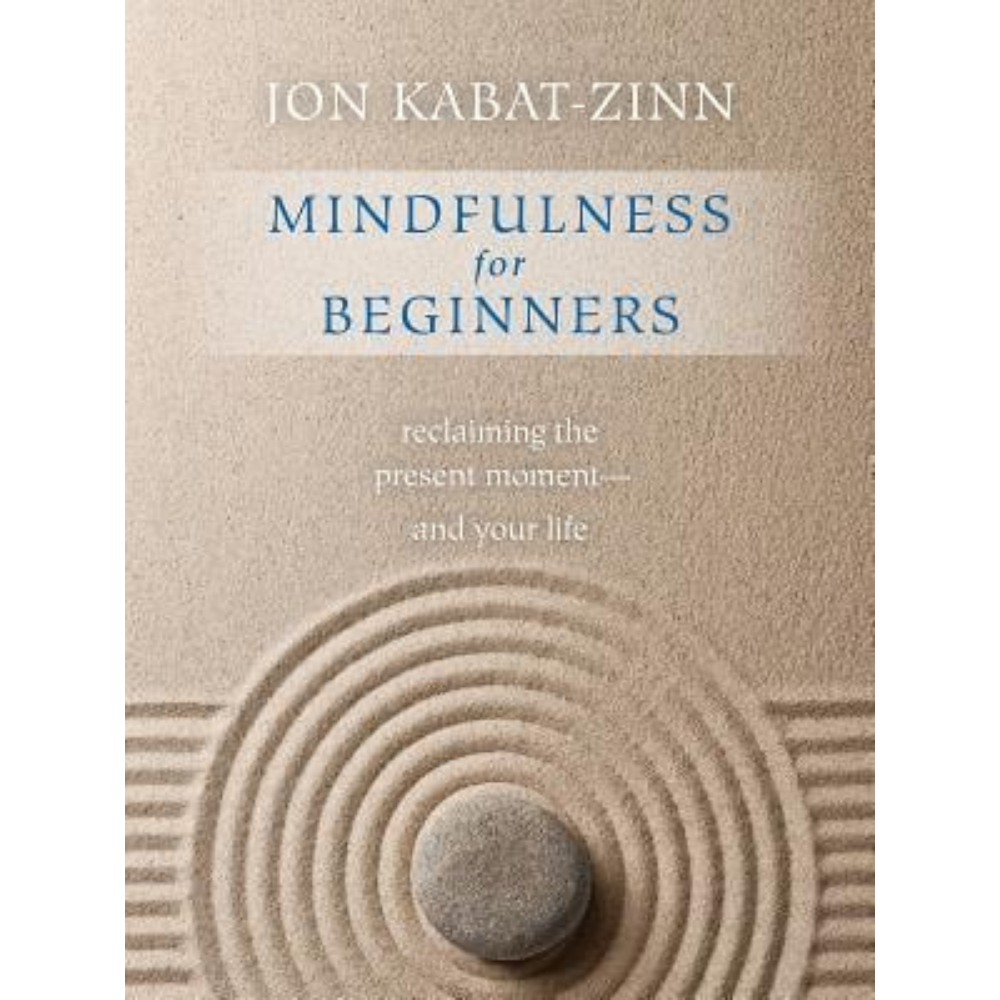 Regular price
Sale price
$ 17.99
Mindfulness for Beginners: Reclaiming the Present Moment—and Your Life
---
Mindfulness for Beginners can be read with several objectives in mind: as an interesting and engaging read; as an exploration of mindfulness practices and how they help in developing a greater sense of unity and awareness; and/or as a lesson-a-day guide for practicing mindfulness.
The author, Jon Kabat-Zinn, is a teacher, scientist, and clinician within mainstream Western medicine. The book also includes five guided mindfulness meditations, via digital access, that were selected from Kabat-Zinn's audio program. 184-page paperback book
Who Should Consider this Book?
If you've wondered about mindfulness or how it might be helpful in the way you think, feel, love, work, and/or play, this book is a great place to start exploring. You'll find welcome answers, insights, and instructions for gradually shifting into a clearer, more loving connection with ourselves and with the world. 
Why We Chose It
We believe that being self-aware, peaceful and serene, and insightful of those around us are important characteristics to develop. Practicing mindfulness can help us heal, reclaim our wholeness, and stabilize our presence during the most mundane activities. This book of mindfulness for beginners is a wonderful way to start exploring what it's all about.