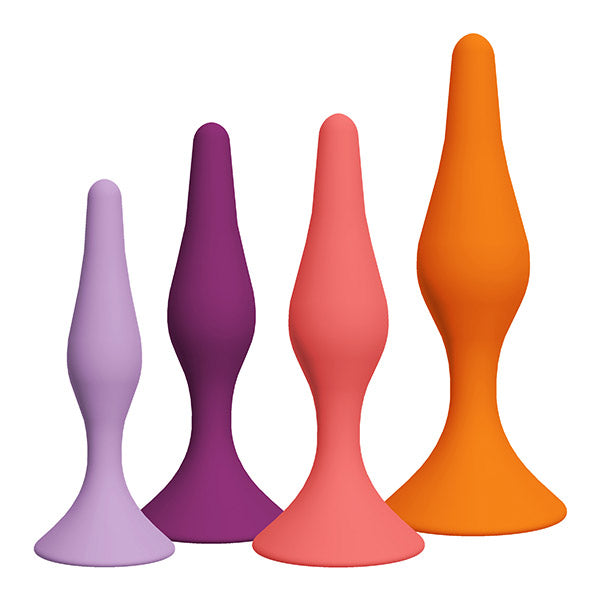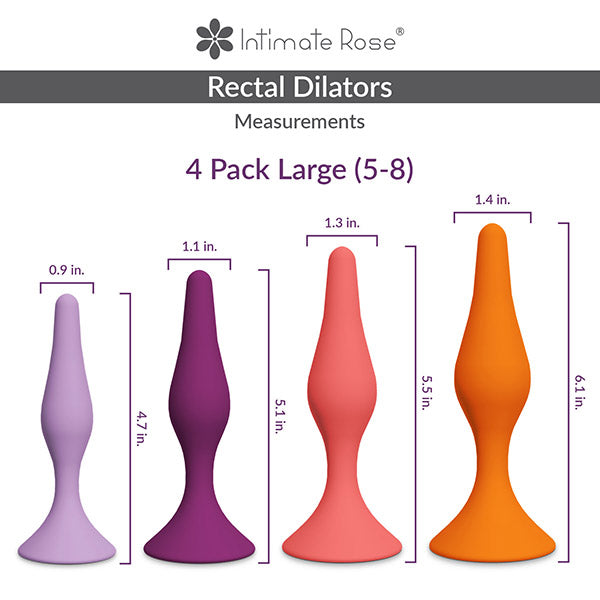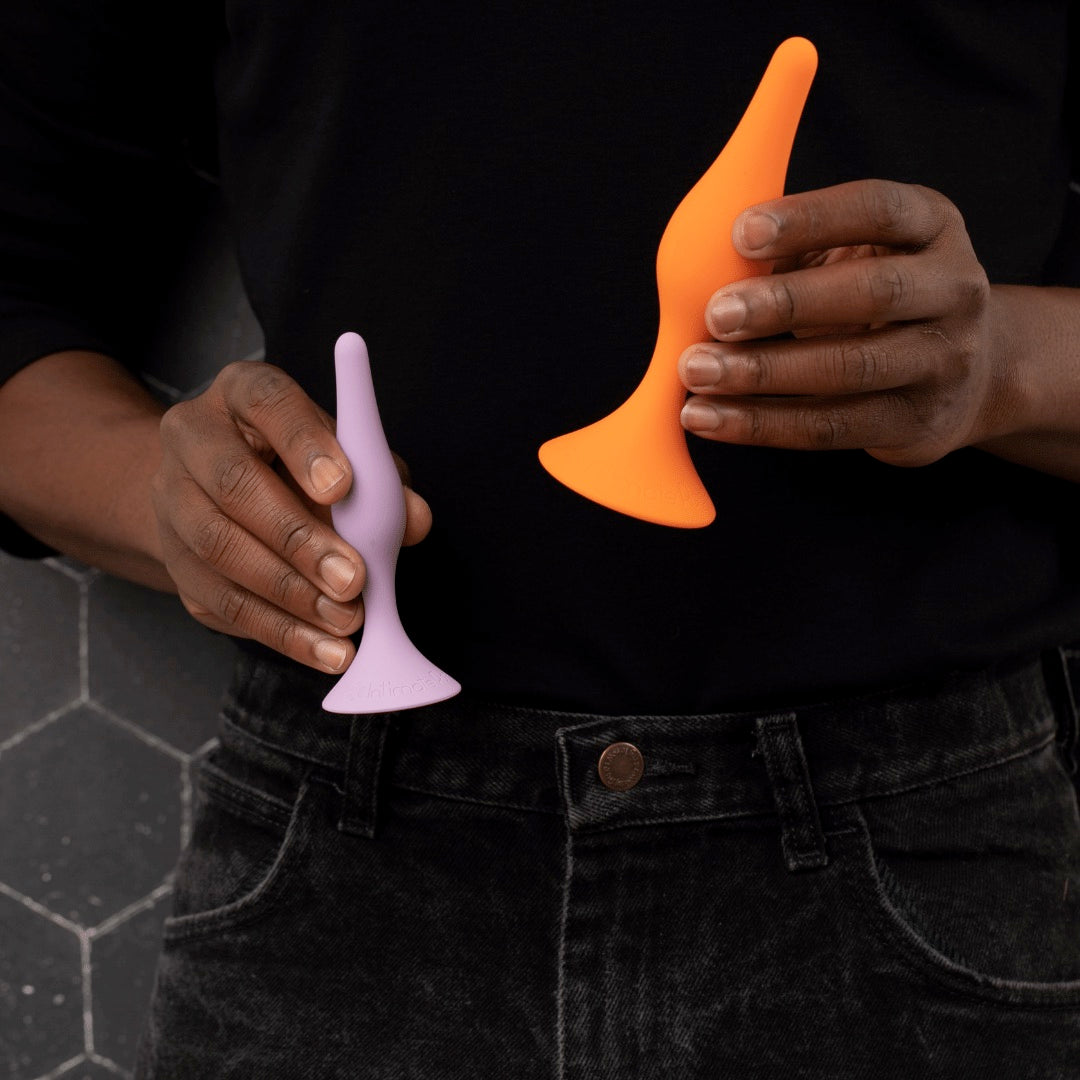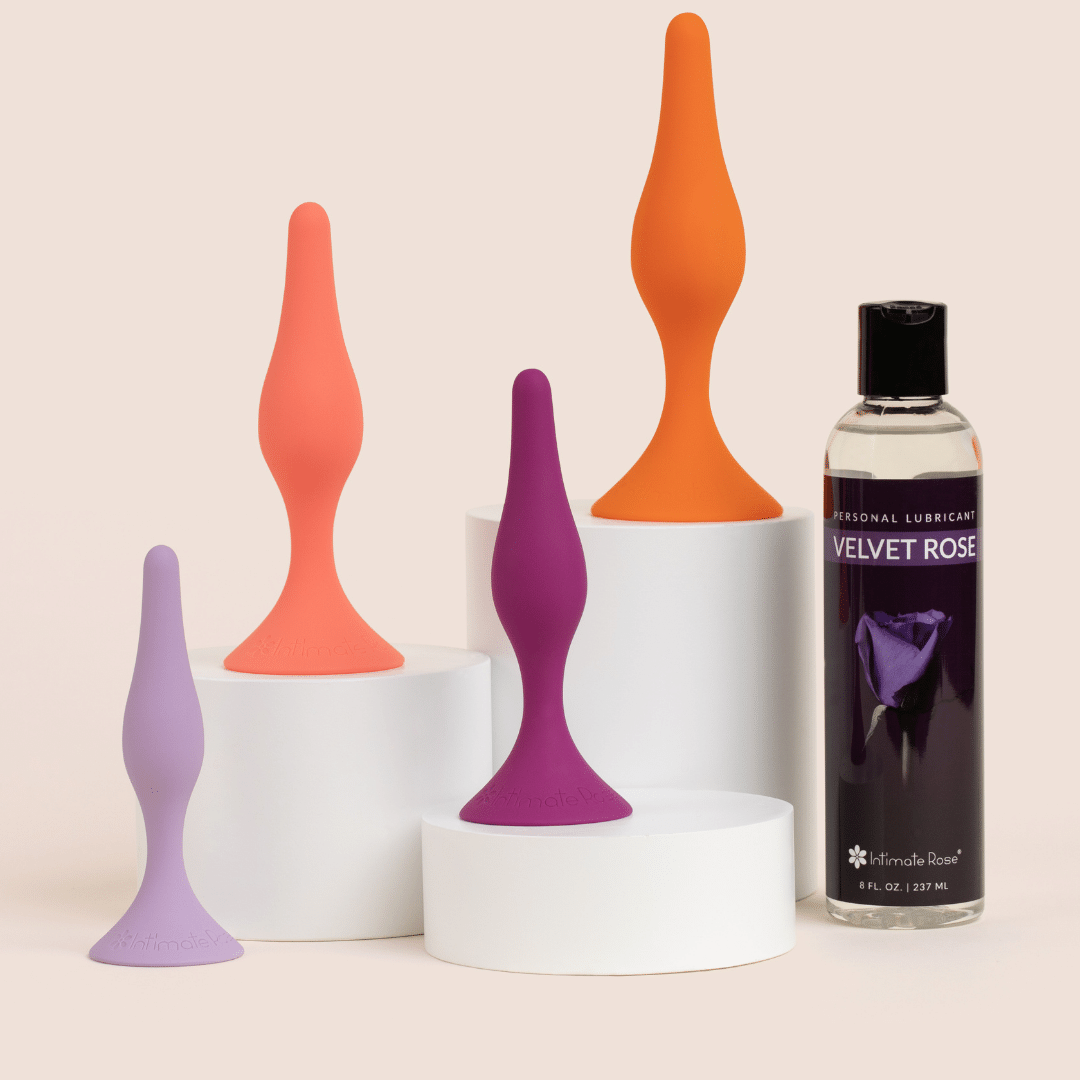 Regular price
Sale price
$ 129.99
Large Anal Dilator Set - Sizes 5 - 8
---
This item qualifies for
Free Shipping in the U.S.
The Intimate Rose Small Anal Dilator Set includes sizes 5-8 of our high-quality, medical-grade rectal dilators. They are firm enough to hold their shape, but are significantly smoother and more comfortable than dilators made of plastic.
---
Rectal Dilators for Men and Women.

 

The smooth, hourglass shape helps to relax the pelvic floor and reduce symptoms of pelvic pain, and restore or improve elasticity of the anal opening.
4 Progressive Sizes.

 

Each size ranges from 0.9" to 1.4" diameter, gradually progressing to reach your goal.
Designed by Dr. Amanda Olson.

 

A Doctor of Physical Therapy and Pelvic Floor Rehabilitation Specialist.
Safety & Comfort.

 

Made with medical grade silicone for your safety and comfort.
Detailed Instructions.

 

For Use from Medical Professionals Specializing in Pelvic Floor Health. Dilators can be used for both medical or recreational purposes.