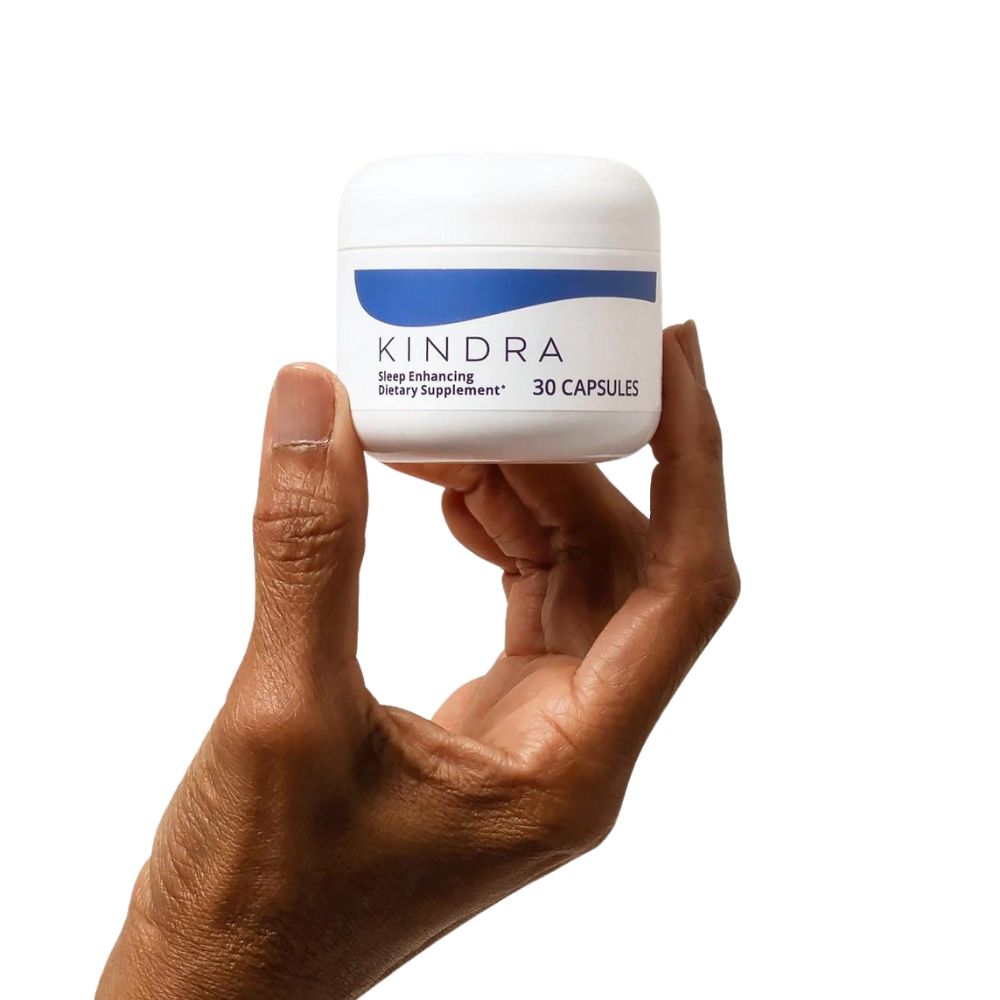 Regular price
Sleep Enhancing Supplement
---
This dietary supplement addresses both disrupted sleep and night sweats for menopausal women...
... without drowsiness or that hung-over feeling in the morning. The formula has all plant-based ingredients that address menopause-induced insomnia and night sweats, all without hormones. Ashwagandha calms the mind and Pycnogenol® soothes the cardiovascular system, which gets at the root cause of night sweats. Low-dose melatonin swiftly relaxes you to sleep.
Manufacturer: Kindra
Who Should Consider This Product
Women experiencing frequent sleep interruptions and/or night sweats and hot flashes due to menopause. 
Why We Chose It
Kindra is a health and wellness brand providing products that are natural, safe, and holistic. Their fragrance-free, estrogen-free, plant-based line targets the most disruptive symptoms of menopause. And, we are seeing 5-star reviews on all of their products.
Ingredients
One capsule contains 100 mg Pycnogenol® (French maritime bark extract), 125 mg of ashwagandha root and leaf extract (Sensoril®), 2 mg of melatonin, as well as hydroxypropyl methylcellulose, rice hull extract, chlorophyllin, and organic rice. There are 30 capsules per container.
Directions for Use 
Take one capsule with food at least 30 minutes before bed as needed.