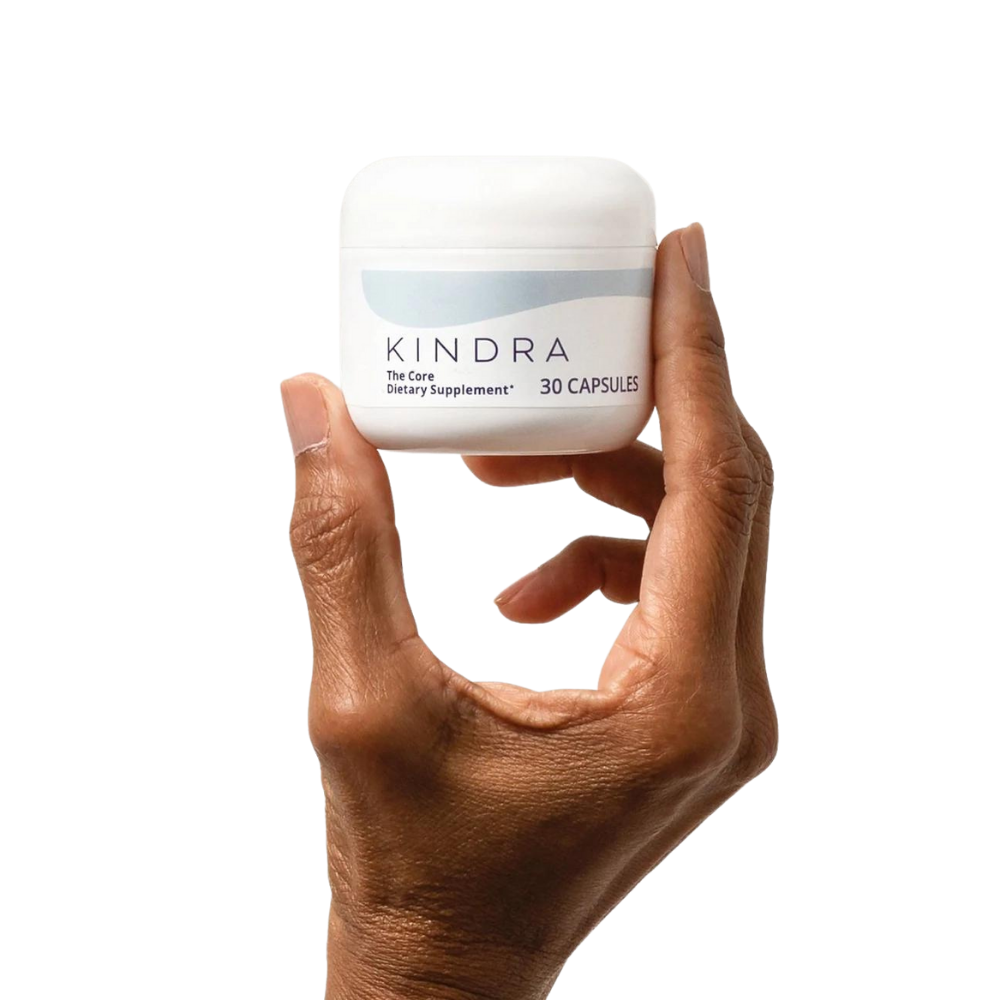 Regular price
Core Dietary Supplement
---
Contains Pycnogenol®, a super-antioxidant that supports circulation and mental clarity and combats dry skin.
It also contains Ashwagandha, known to reduce stress and enhance libido. Just one capsule a day and women in perimenopause, menopause, and beyond report a number of improvements.
Manufacturer: Kindra
Who Should Consider This Product
Women experiencing night sweats, hot flashes, fatigue and disruptive sleep patterns, brain fog, stress, irritability and mood swings, and even dry skin during perimenopause and menopause can find this product to be a safe and effective aid. 
Why We Chose It
Kindra is a health and wellness brand providing products that are natural, safe, and holistic. Their fragrance-free, estrogen-free, plant-based line targets the most disruptive symptoms of menopause. And, we see 5-star reviews on their products.
Ingredients
One capsule contains 100 mg Pycnogenol® (French maritime bark extract), 125 mg ashwagandha root and leaf extract (Sensoril®) as well as hydroxypropyl methyl-cellulose, rice hull extract, and organic rice. There are 30 capsules per container.
Directions for Use
Take one capsule a day with food. Commit to this for 60 days for best results, although some women report improvements after 30 days.