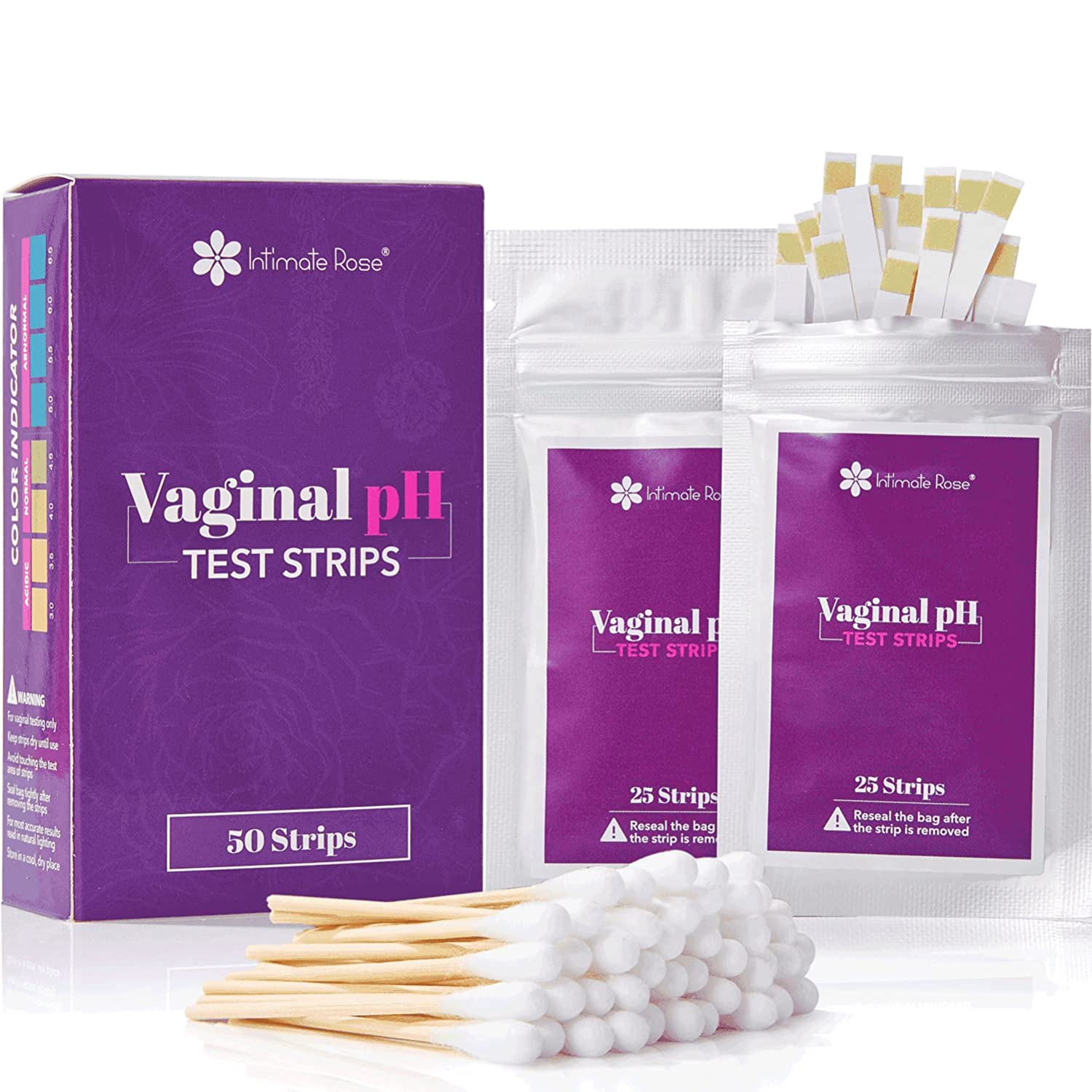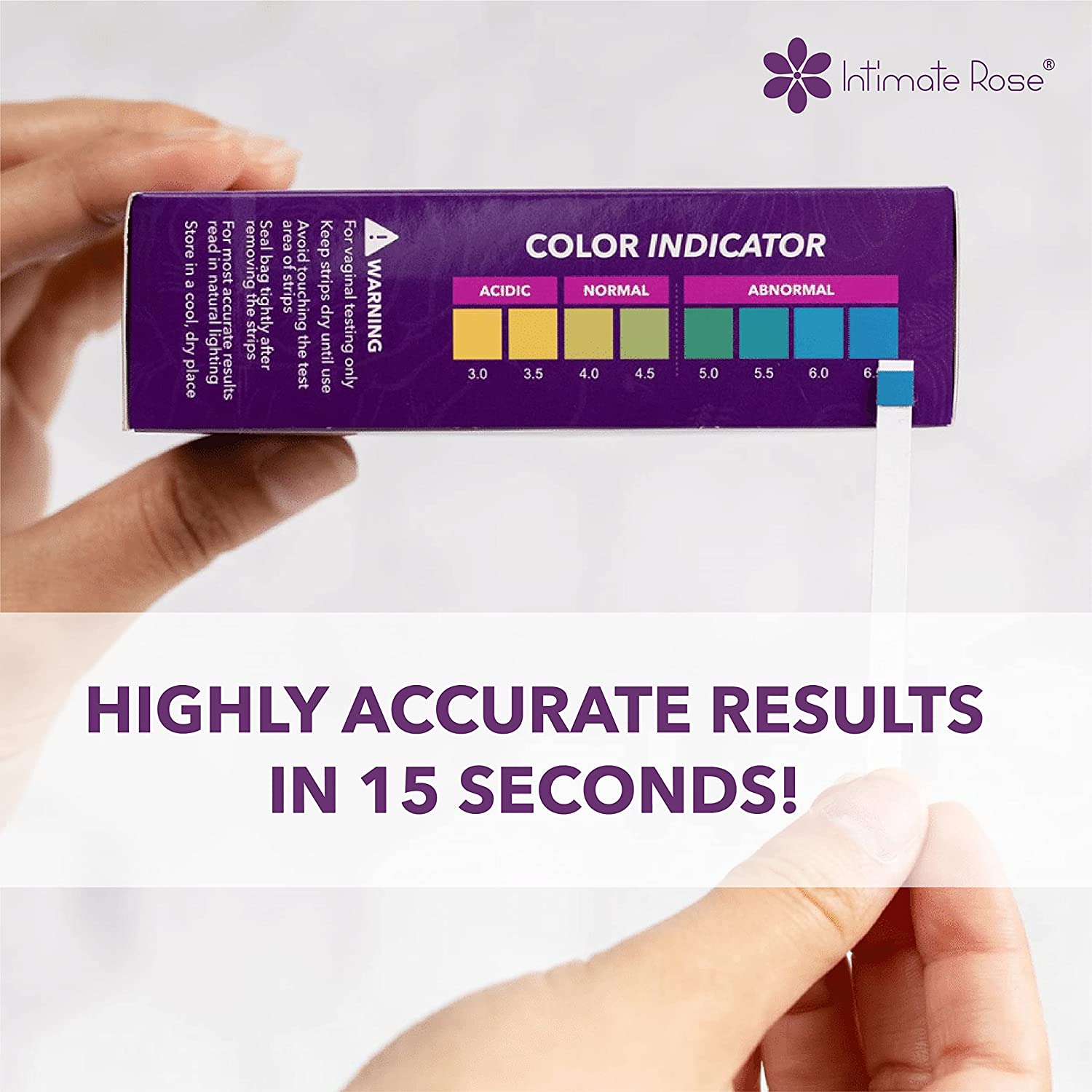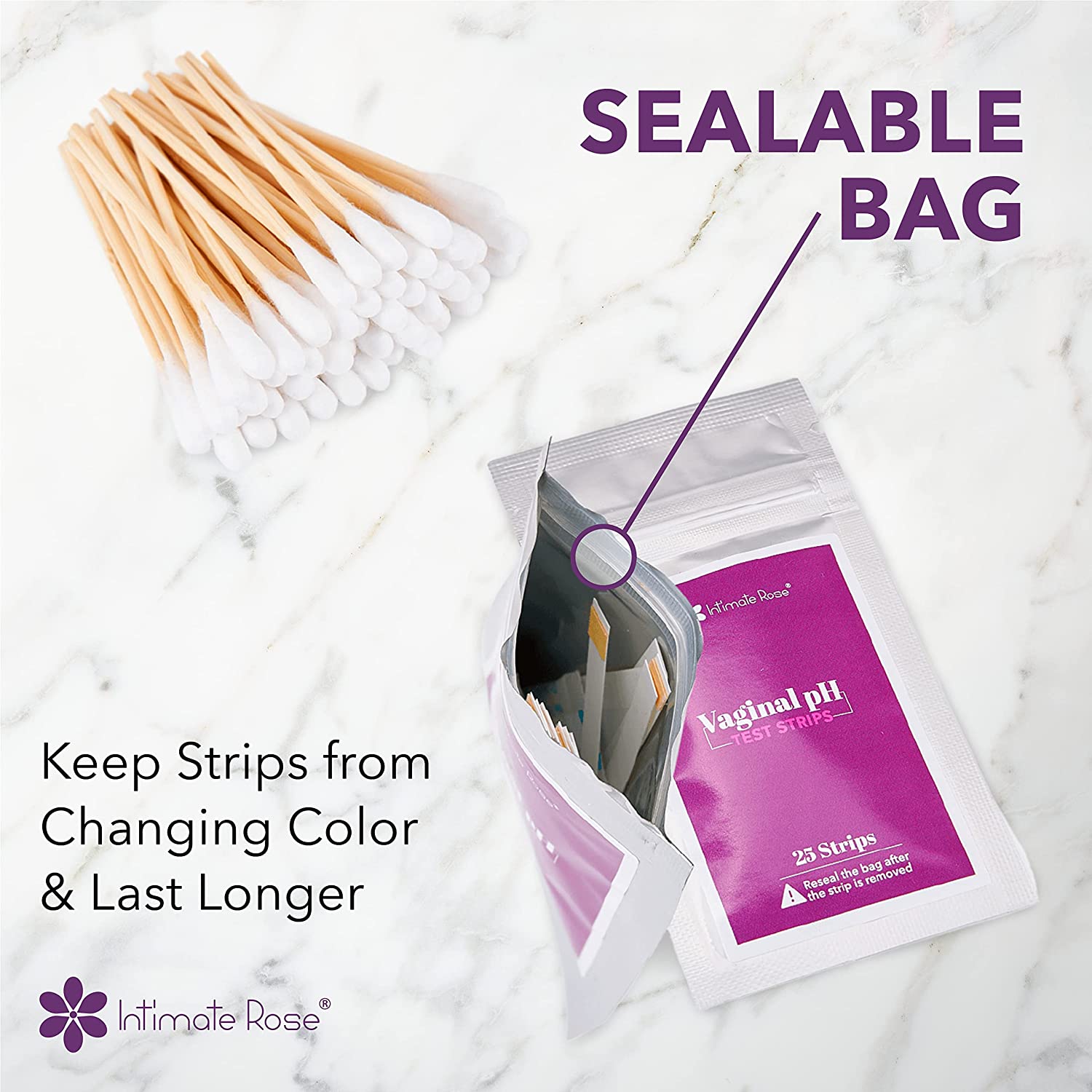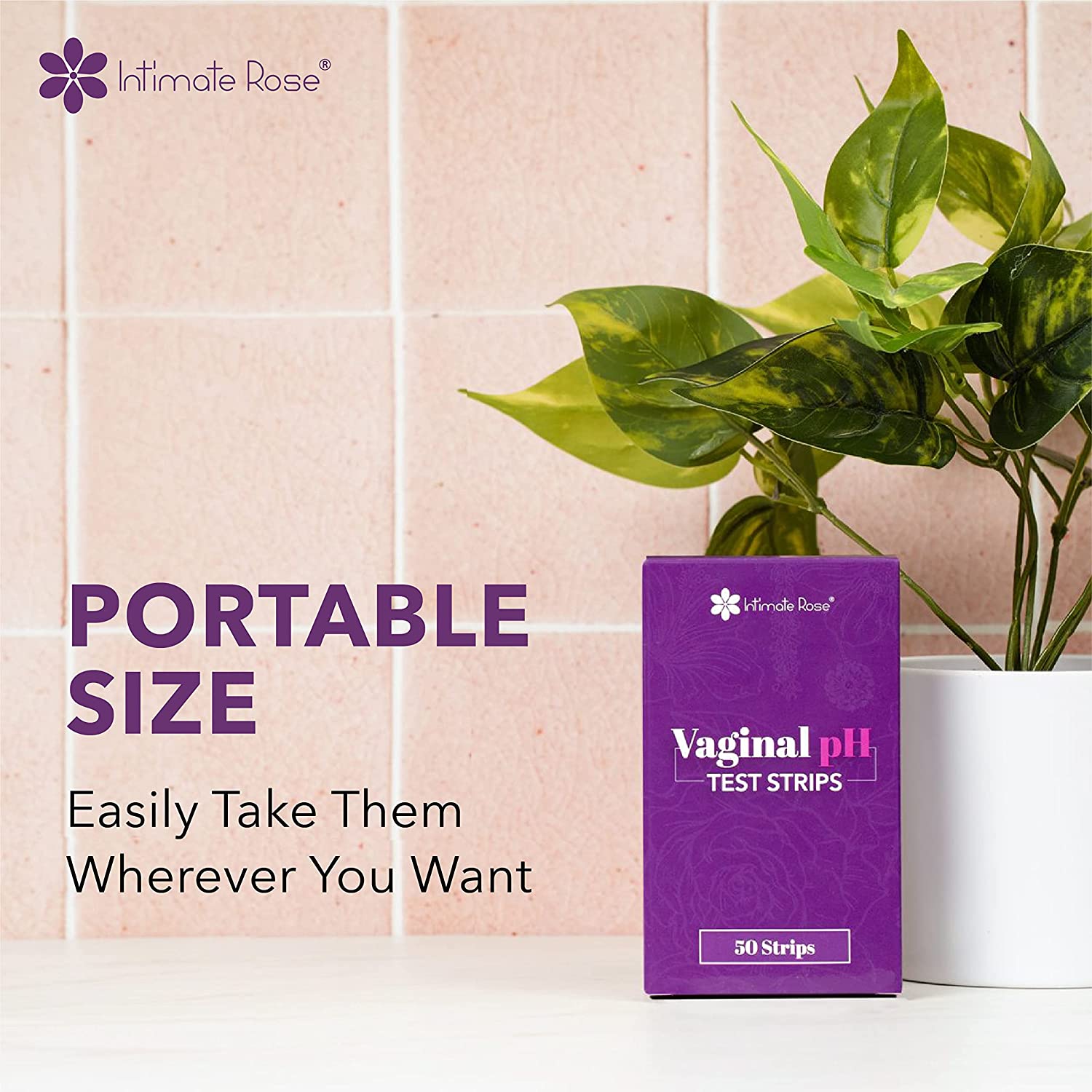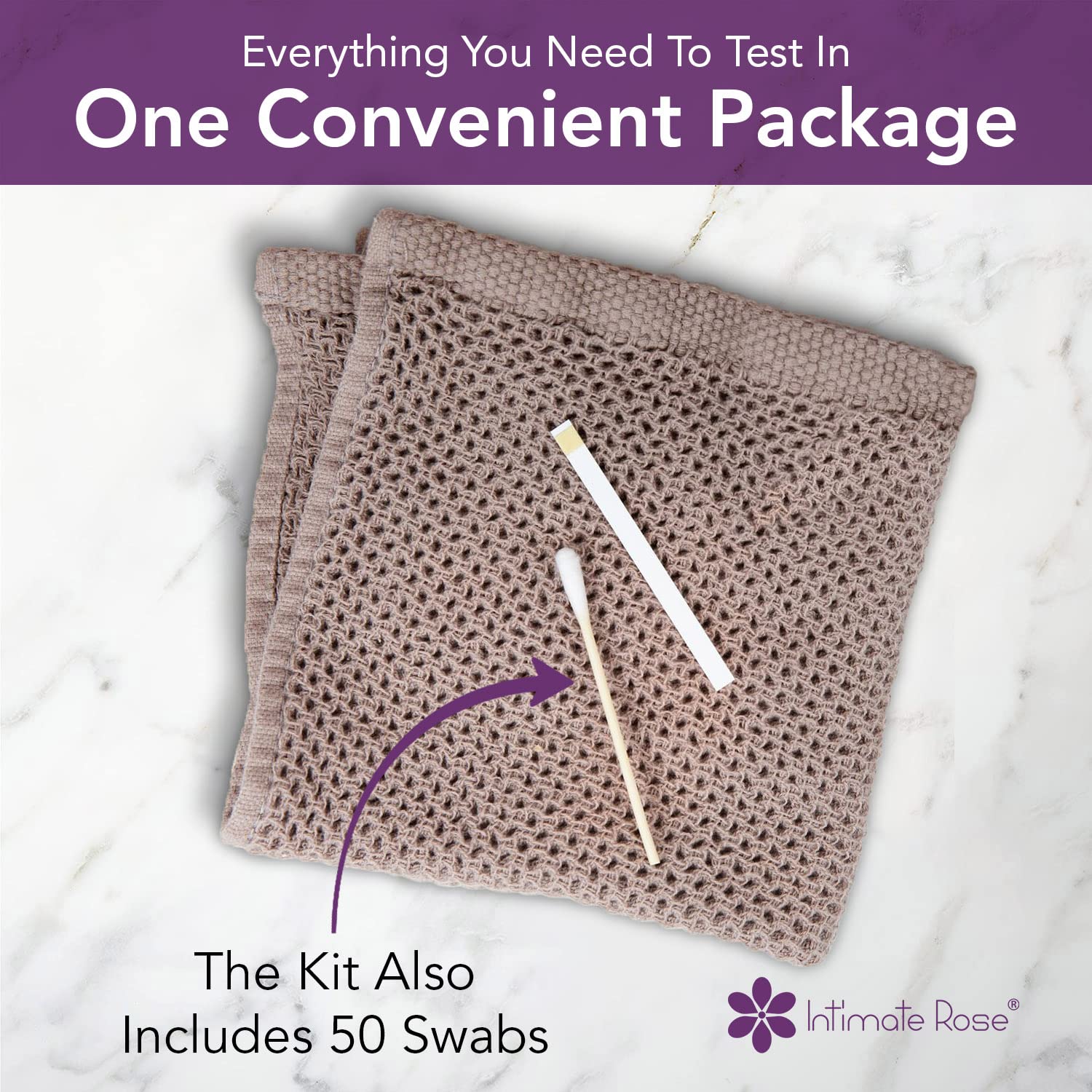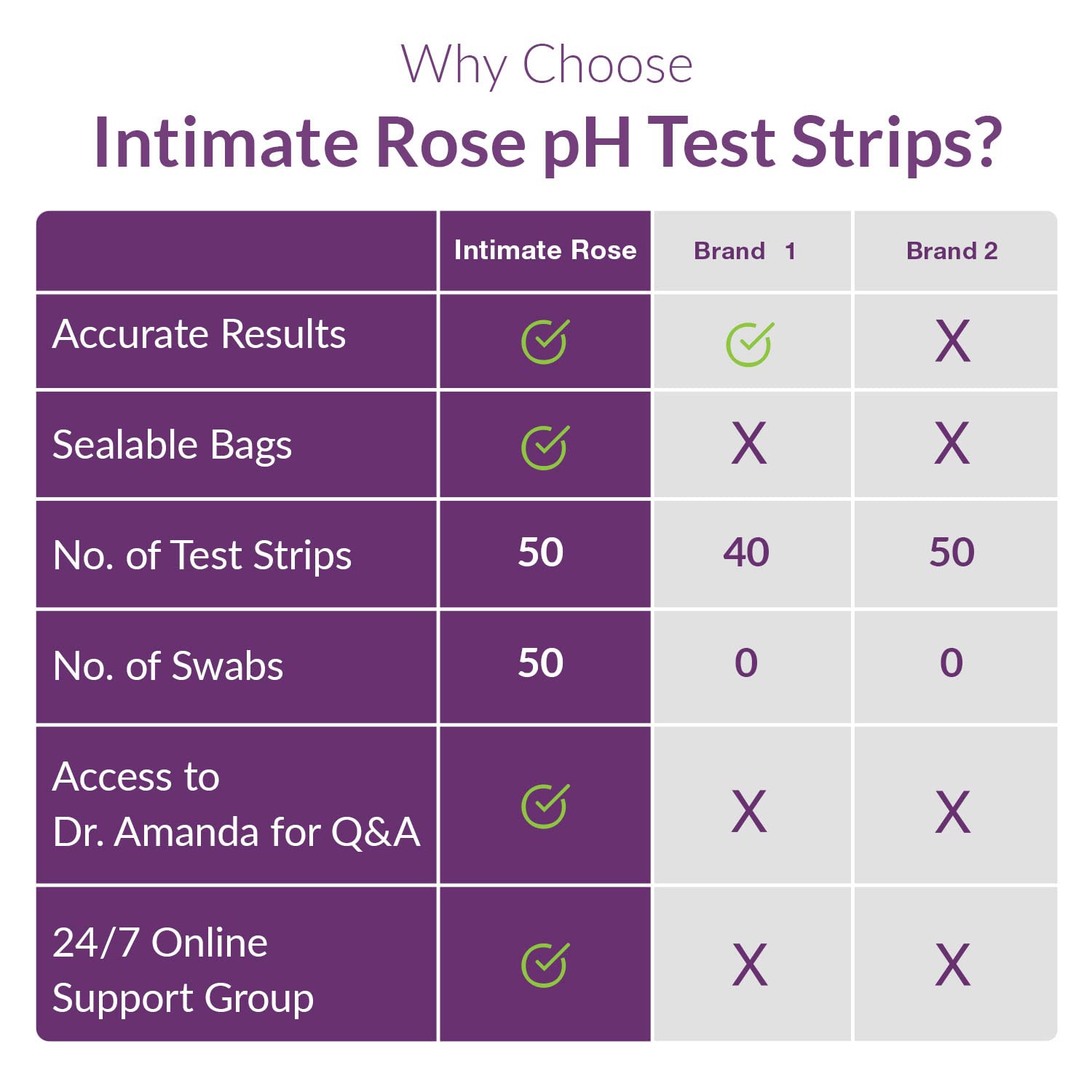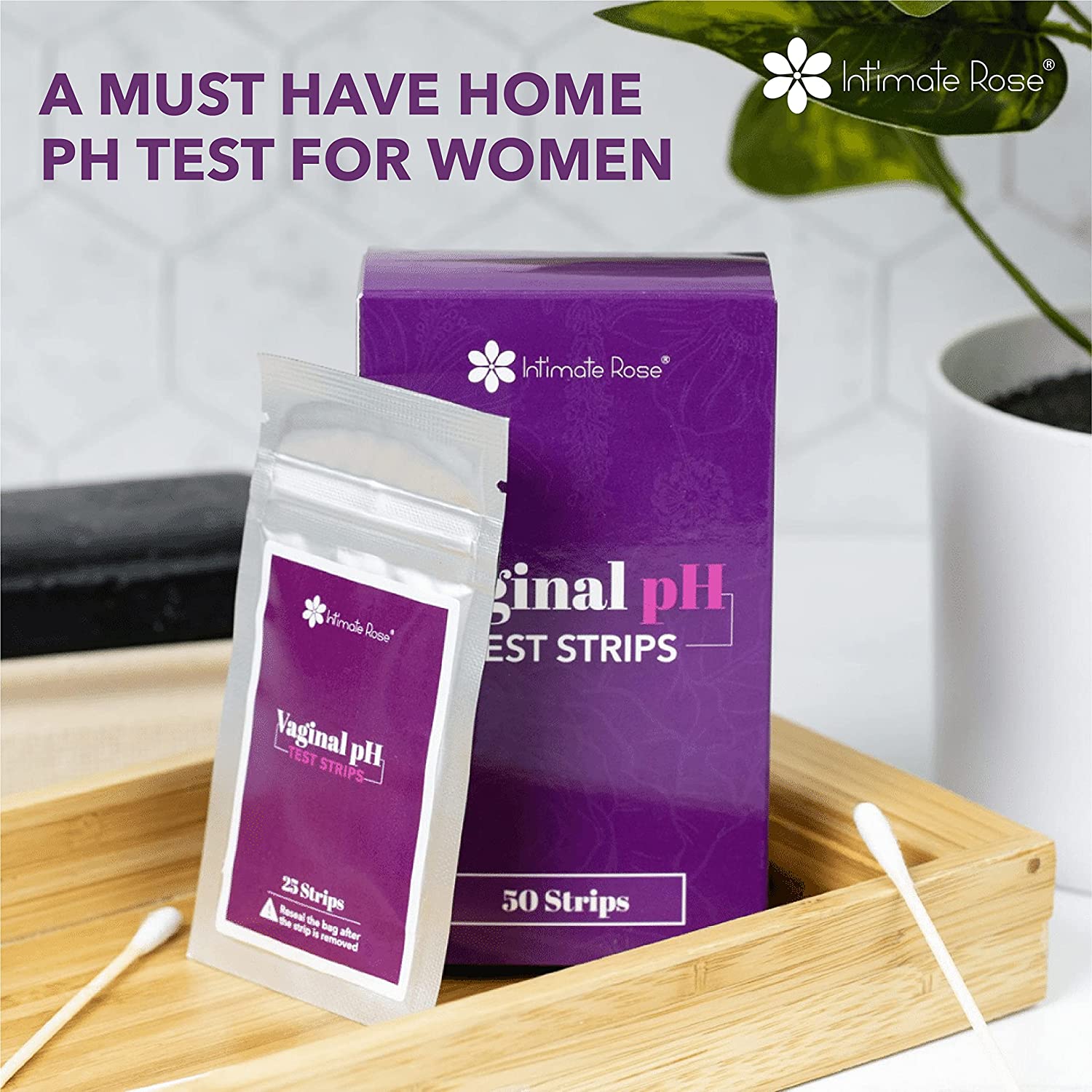 Regular price
Sale price
$ 14.99
Intimate Rose Feminine pH Test Strips
---
Feminine pH Test Strips
Offering a convenient and straightforward method for continuously monitoring the balance of acidity and alkalinity in the female body, these pH strips serve as an initial approach for testing and managing bacterial vaginosis, as an imbalance in vaginal pH levels can lead to various complications.
Detect Elevation in Vaginal pH Quickly and Easily with Vaginal pH Test Strips: using these pH test strips allows you to be proactive in using supplements, including probiotics and Boric Acid to ensure a restoration of vaginal health and balance.
This Test Provides Accurate Results in Seconds: the process is simple, use the swab provided to collect a sample from the vaginal wall, put the swab on the test strip, and match the test strip to the pH level chart. Accurate and easy-to-read results will display in 15 seconds. 
Convenient Packaging Makes It Easy To Use Wherever You Are: with the compact and resealable packaging, it's easy to monitor changes in your vaginal pH at any time. Each purchase includes 50 vaginal swabs and 50 test strips.
Designed and recommended by pelvic health specialist, Dr. Amanda Olson: feminine pH test strips make it easy and simple to monitor women's acidity and alkalinity balance at any time.