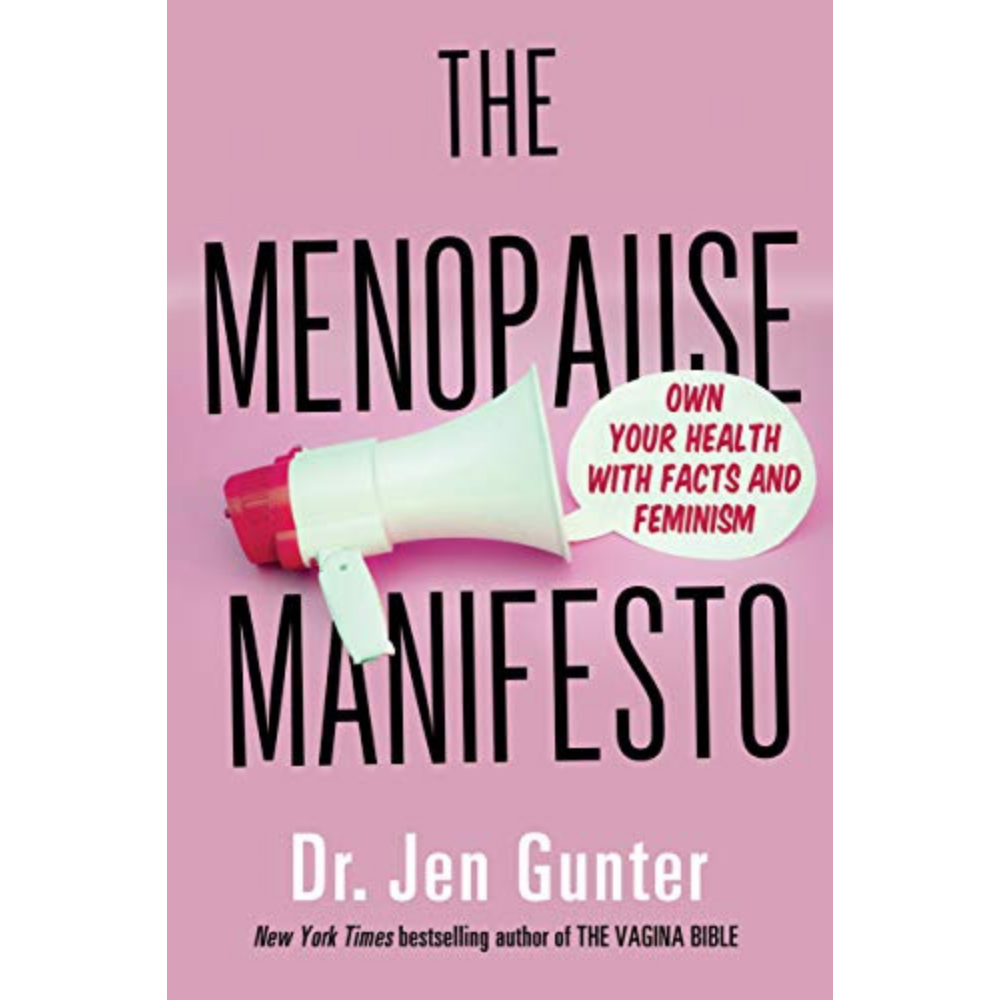 Regular price
The Menopause Manifesto: Own Your Health with Facts and Feminism
---
The author, Dr. Jen Gunter, is known as the internet's most fearless advocate for women's health.
She is also known internationally as a best-selling author, obstetrician, and gynecologist. Dr. Gunter has more than 30 years of experience as a vulvar and vaginal disease expert. Meet Dr. Gunter in this conversation with Dr. Barb, recorded as part of our podcast series. 400-page paperback book
Who Should Consider this Product?
Over 25 million women are going through menopause each year; there are probably just as many myths and mysteries surrounding menopause. If you are unsure of what to expect and want some hard facts backed by real science and expert advice, this book can prove to be an invaluable resource.
Why We Chose It
There is so much misinformation and misunderstanding surrounding a natural, planned change in a woman's life that women are unsure what to expect during the menopause transition and beyond. With facts and humor, Dr. Gunter addresses hot flashes, sex and libido, sleep disruption, weight and muscle mass, depression and mood, and much more. In this book, she discredits the prejudices against women and the over-mystification of menopause.