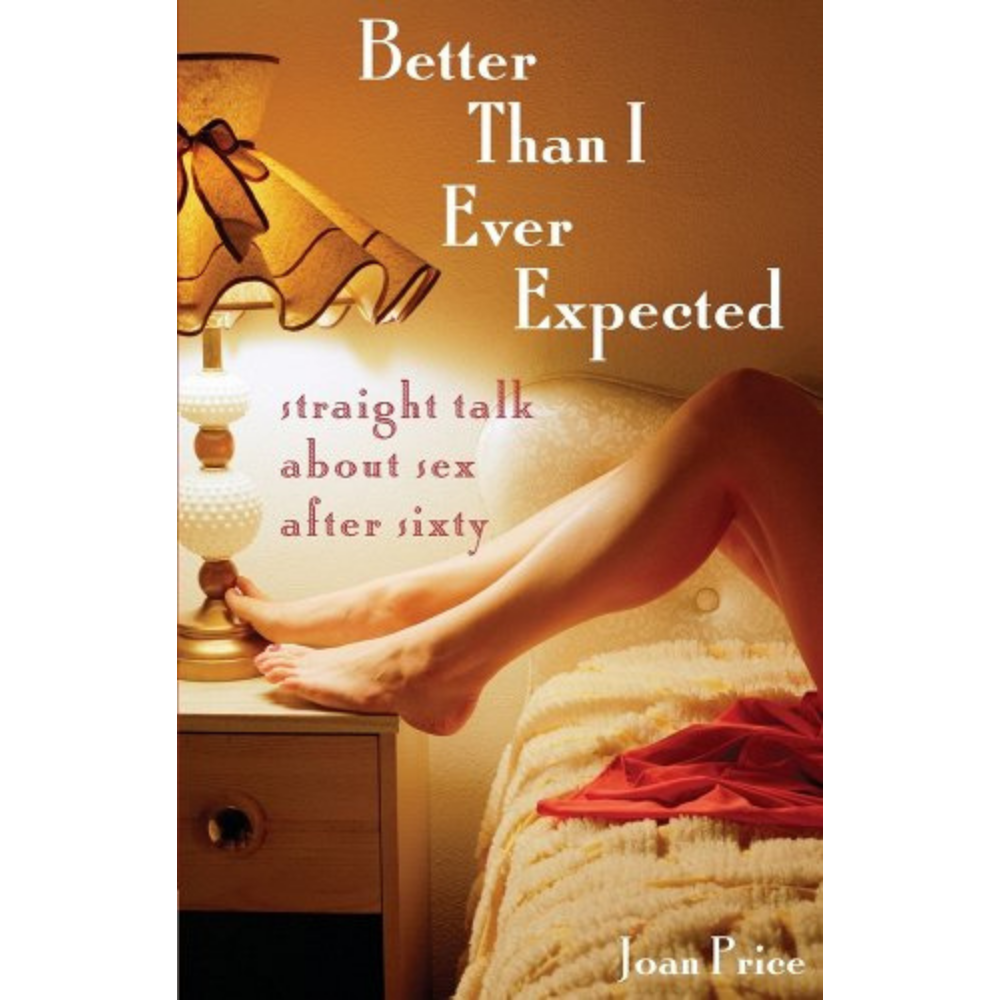 Regular price
Better Than I Ever Expected
---
Sexuality advocate and fitness professional advocate Joan Price provides a highly readable overview of the issues facing mid-life women as they consider—and live—full lives.
Topics include body image, exercise, relationships, re-entering the dating world, and accommodating the physical changes that come with menopause. True to its subtitle, the book contains straight talk, in a conversational tone that's easy to read. The stories and quotes from women like us make it easier to resist stereotypes of older women as sexless!
270-page paperback book


Who Should Consider This Product 
Read this book for an overview of later-in-life sexuality. You might especially be interested if you're looking to re-charge a long-standing relationship or starting to date again.
Why We Chose It

We like Joan Price. She gives good advice, we think, and we like the sense of humor she brings even to serious issues.