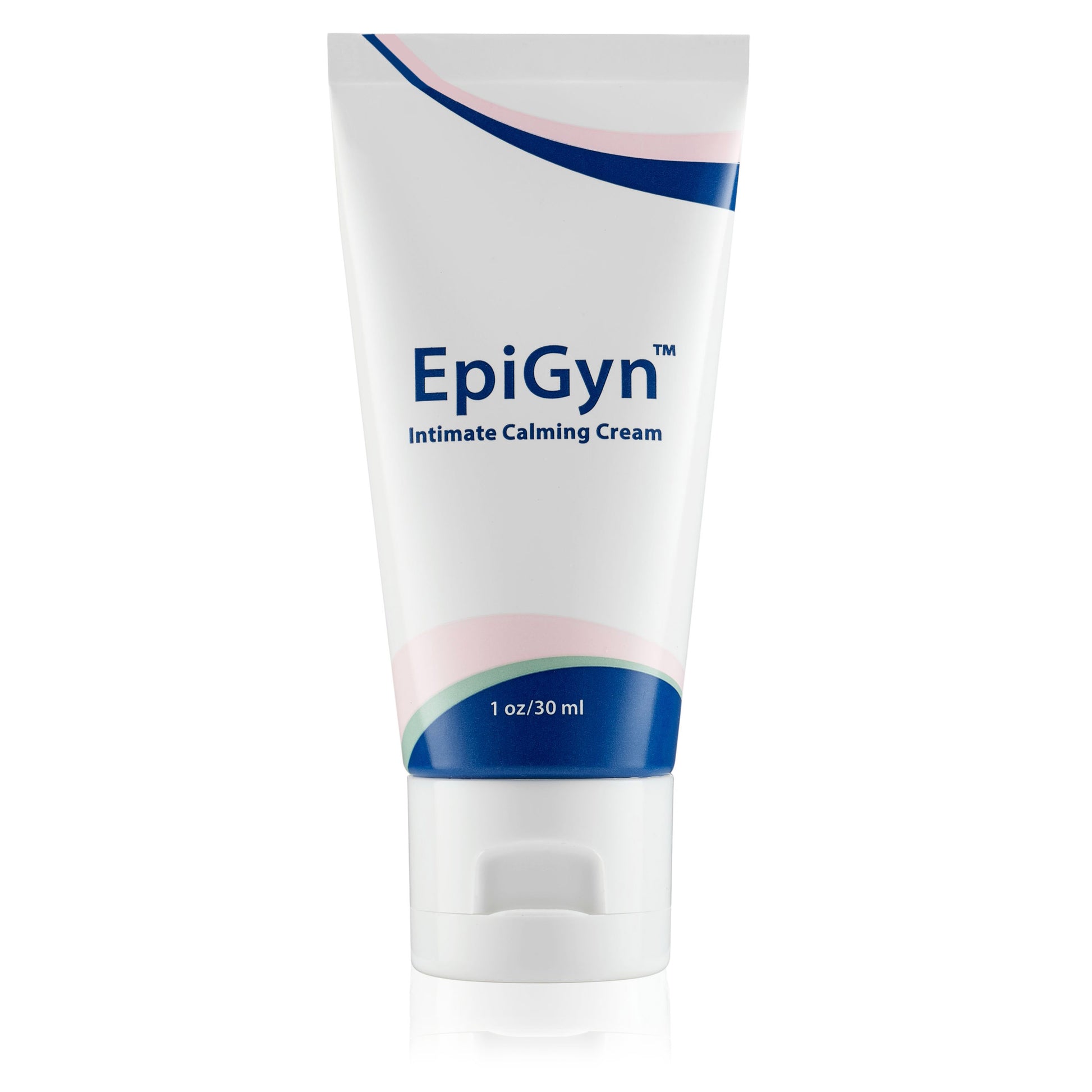 Regular price
Sale price
$ 62.00
EpiGyn Intimate Calming Cream
---
A gentle formula for restoring skin integrity and improving tissue health
The atrophy that occurs through menopause can lead to discomfort in the vulva and other genital tissues. Decreased hydration and reduced collagen can both play a part, with sensitivity, itching, or burning as a result.
EpiGyn Intimate Calming Cream is formulated with a proprietary complex of fatty acids and lipids that help to activate peroxisome proliferator-activated receptors (PPARs) in the epidermis. The result is minimized inflammation in sensitive and stressed genital skin. 
EpiGyn forms a non-greasy film on the skin's surface to help reduce friction; it also minimizes trans-epidermal water loss to improve moisturization. Calming emollients comfort stressed skin.
Who Should Consider This Product
Consider this product if you have discomfort during perimenopause or after menopause; if you're undergoing treatment for breast cancer, Vulvodynia, Lichen Sclerosis, Lichen Planus, or other vulvar disorders; while taking oral contraceptives; or after vulvovaginal procedures including laser therapy or surgery. Note that if your discomfort is caused by an infection (which may be indicated by vaginal odor or discharge or painful urination), this product will not address the infection itself; see your health care provider for diagnosis and treatment.
Why We Chose It
We know from the popularity of Neogyn, which was discontinued, that a product like this one is important to many women.
Things We Like

Its deliberate formulation for its soothing purpose

The science that supports its formula for tissue repair
Ingredients
Water (aqua), octyldodecanol, borage officinalis (borage) seed oil, glyceryl stearate, glycerin, isodecyl oleate, stearic acid, propanediol, dimethicone, ceteareth-20, tocopheryl acetate, centearyl alcohol, cetyl alcohol, ethylhexylglycerin, capriylyl glycol, hexylene glycol, carbomer, cetyl palmitate, phenoxyethanol, sodium hydroxide.
Directions
With clean fingertips, apply to external genital tissues twice or up to four times daily as needed or as recommended by your health care provider. Follow instructions and cautions included with product.
Further Help